DPF Alternatives Phoenix, AZ
Mon - Fri:

8:00am - 5:00pm
Open 24hrs! After Hours (5pm-8am) Sat-Sun: By Appointment Only
COMING SOON!
2341 W Sherman St.
Phoenix, Arizona 85009 Store No. 021
Leo Reyes
480-740-3327
Directions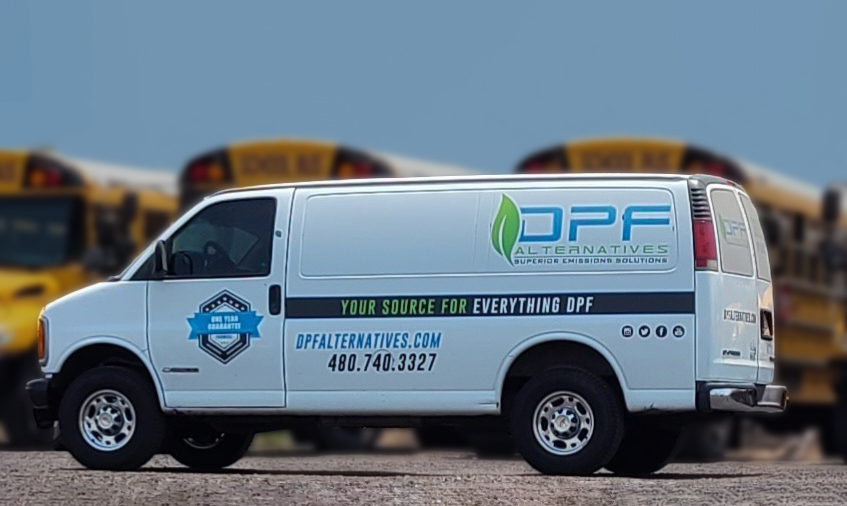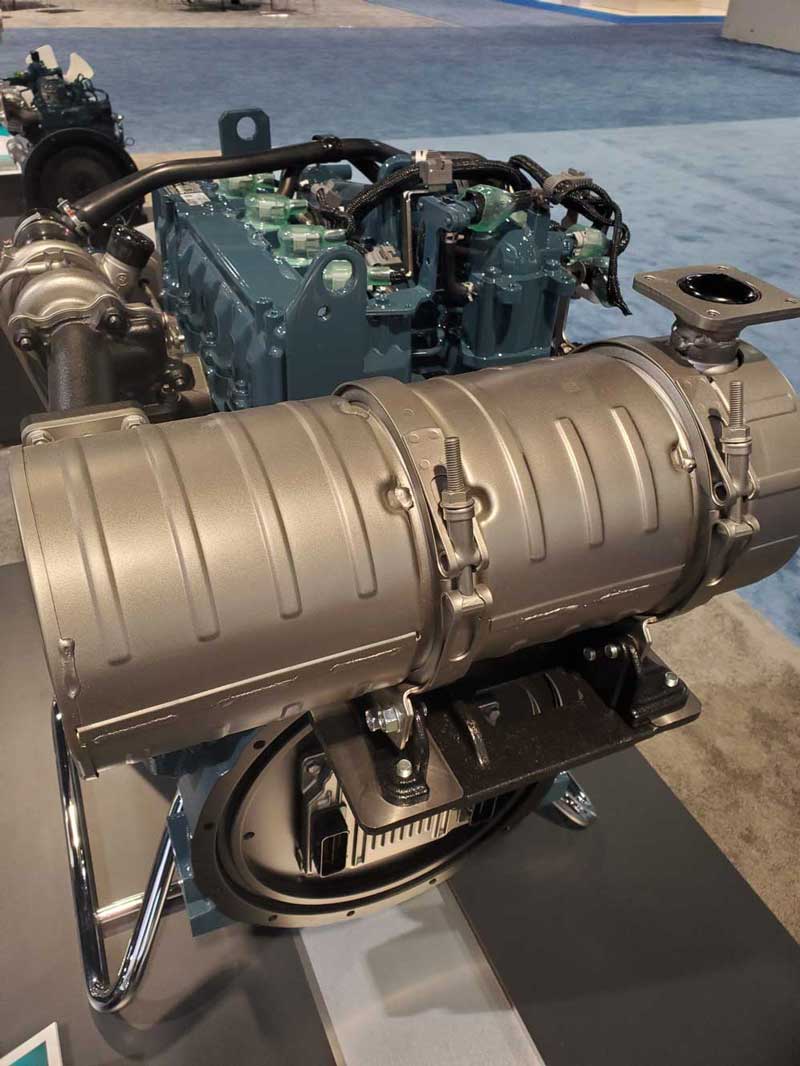 Run Cleaner Longer
DPF Cleaning in Phoenix, AZ
Choosing a reliable, trustworthy DPF cleaning in Phoenix, AZ is an important choice. Failure to properly maintain and clean your DPF system can lead to breakdowns and costly repairs. Thankfully, avoiding disaster is easy with regular maintenance, cleaning and care of your DPF and other aftertreatment parts.
It may easily slip your mind, but cleaning your DPF system is a small cost compared to the potential $10,000-$30,000 in repairs after a breakdown. As a critical component of your engine's exhaust system, even a partially soot-clogged DPF will increase back pressure into your engine.
Keep your DPF at peak performance and ease any worries about potential problems by choosing the best Phoenix, AZ DPF cleaning available with DPF Alternatives. Get an estimate today!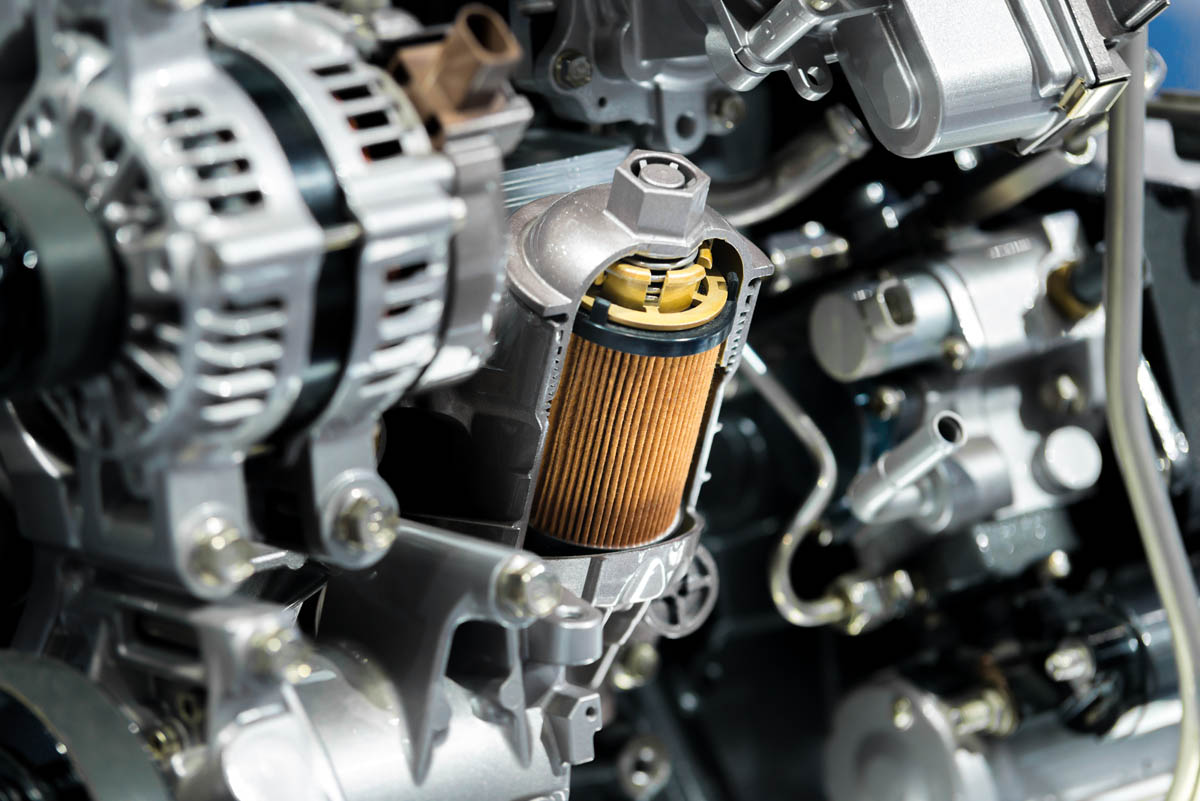 How Often Should a DPF Be Cleaned?
DPFs typically need cleaning initially every 150,000 to 200,000 miles, then every 100,000 afterward. Drivers are alerted when it's time for cleaning by an orange dashboard light. Early signs it's time for a thorough cleaning and inspection are the emission of black soot, increased oil levels and a rise in fuel usage.
With DPF Alternatives, you can rest assured you're getting a quality, thorough cleaning and maintenance with our DPF cleaning in Phoenix, AZ. Our equipment, process and proprietary SL100 solution restores the DPF to OEM specifications.
With the best warranty in the industry and guaranteed results, know you're getting the best DPF cleaning available when you choose DPF Alternatives.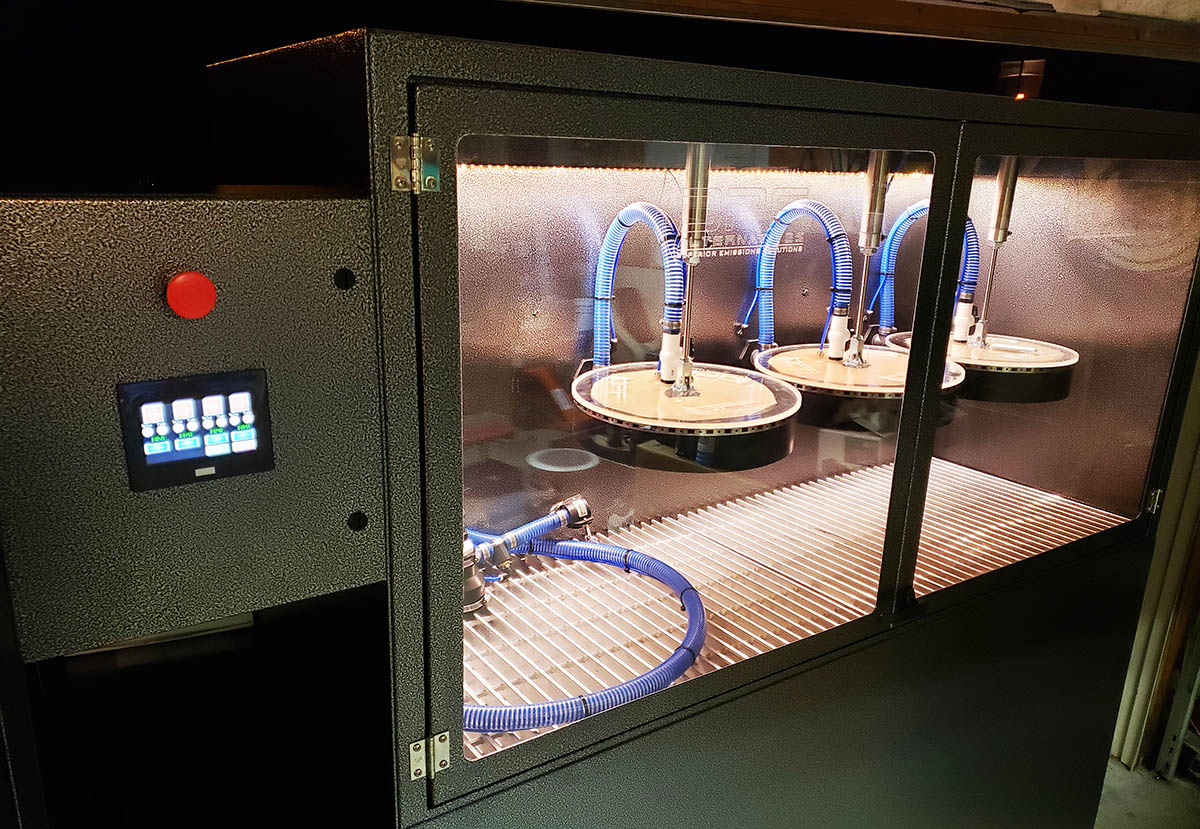 Do DPF Cleaners Work?
Many DIY DPF cleaners claim to be a cheap, quick and equally effective option for Phoenix, AZ DPF cleaning. Unfortunately, these claims are largely exaggerated and misleading. Additives alone are not sufficient to thoroughly clean or unclog a DPF. For a true cleaning and unblocking, you'll need professional equipment.
With the quality and level of services at DPF Alternatives, the DPF can be expertly returned to like-new condition. Our consistent quality and attention to detail means you'll get the best service, every time.
DPF Cleaning & Restoration Service Levels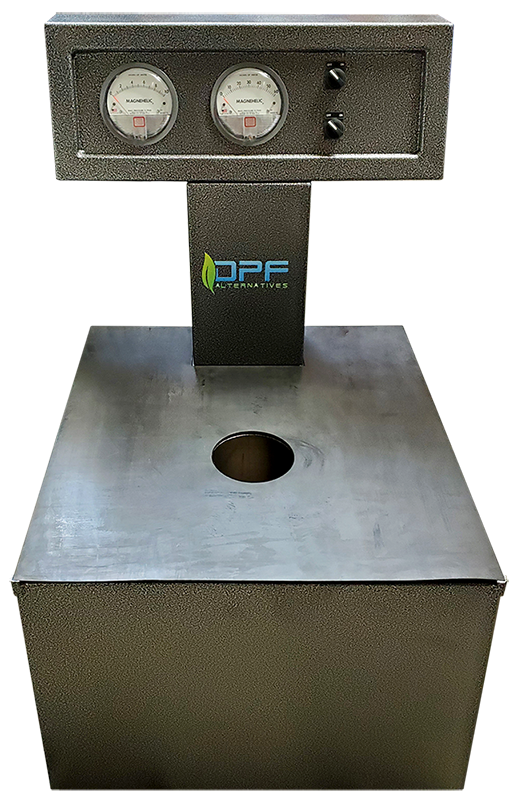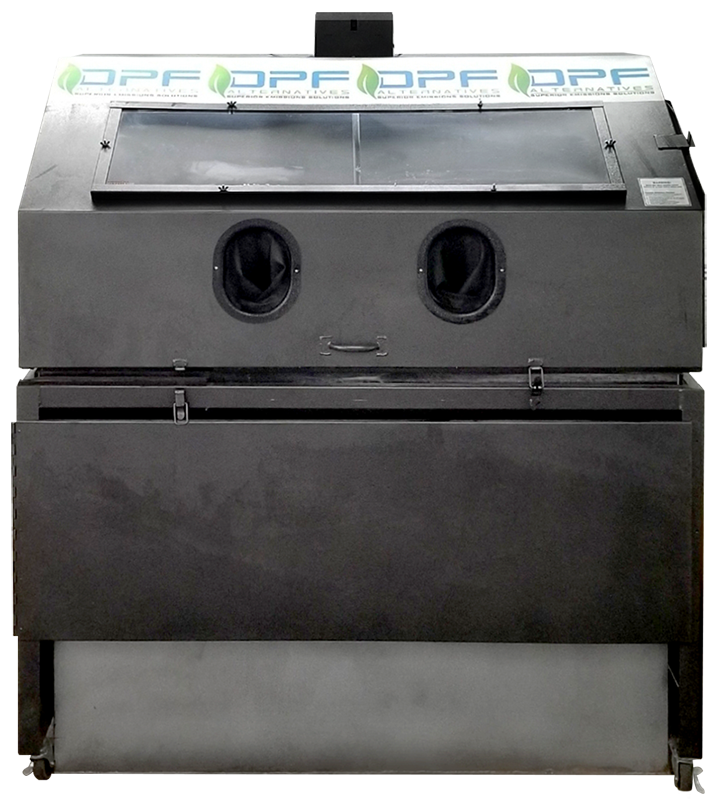 Level 1: Fair
Our base air-only service provides an environmentally safe and competitively priced solution for moderately clogged filters. DPF Alternatives starts every ultrasonic cleaning with this step to remove any loose debris.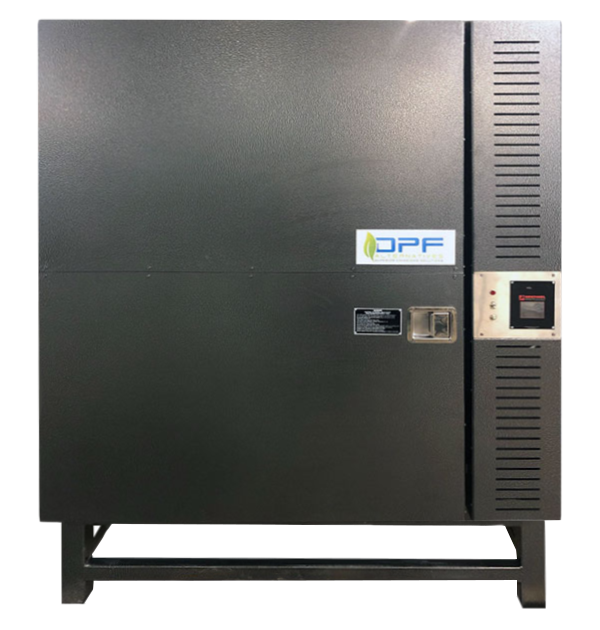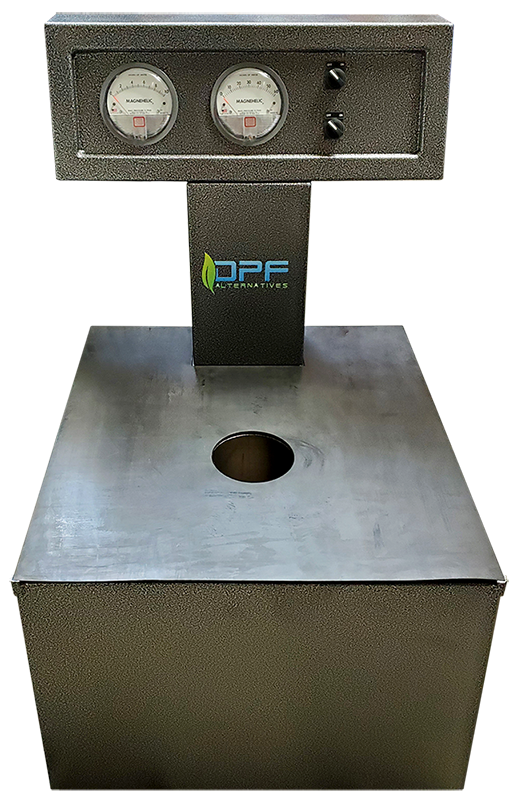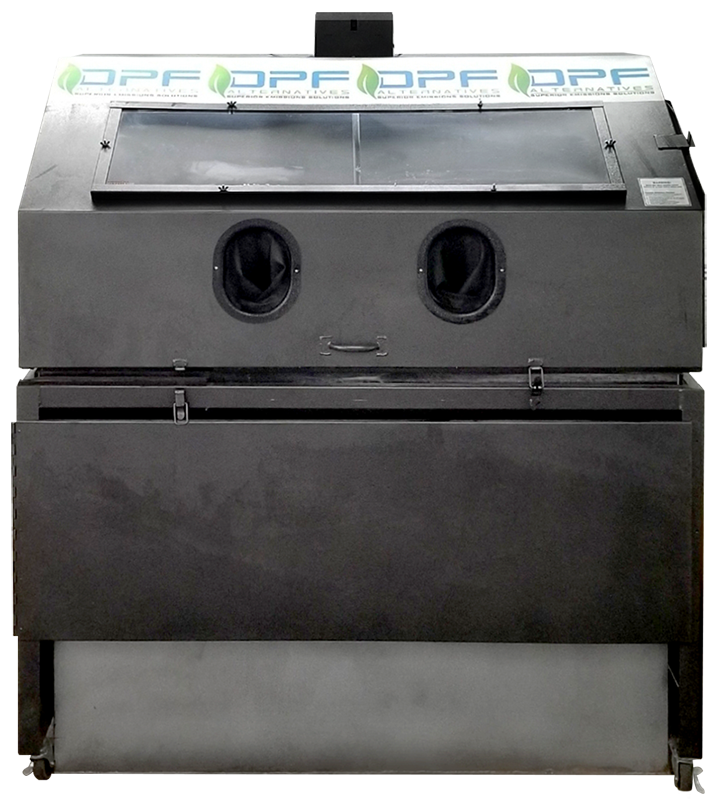 Level 2: Good
Our level 2 Advanced-regen "Bake" service is commonly combined with the Air-Knife process in level 1. This process is an excellent option for regularly maintaining your filter.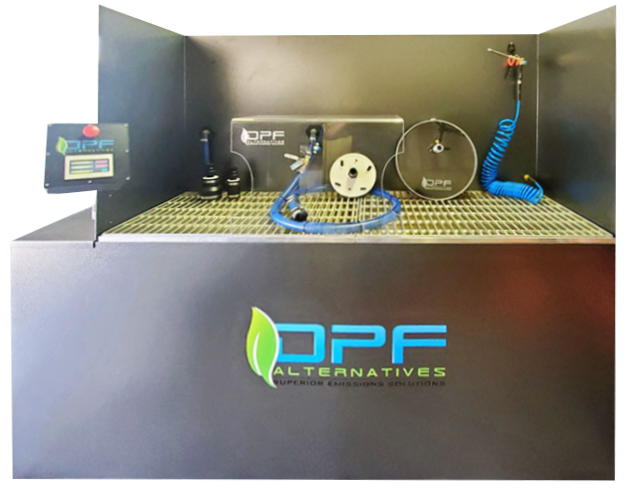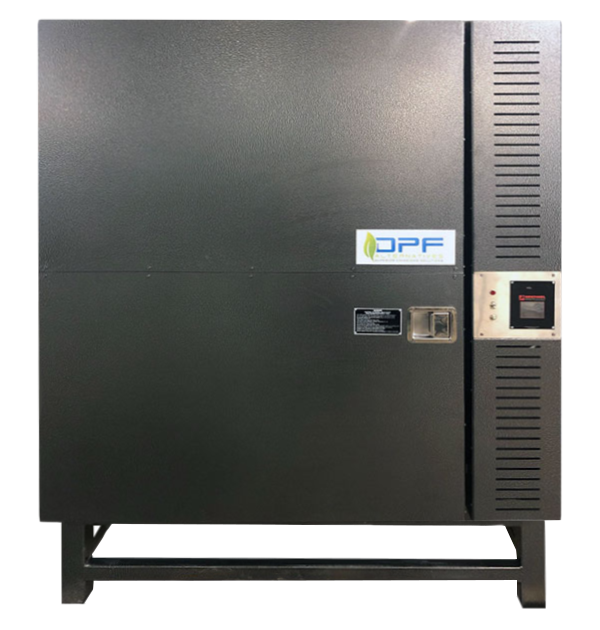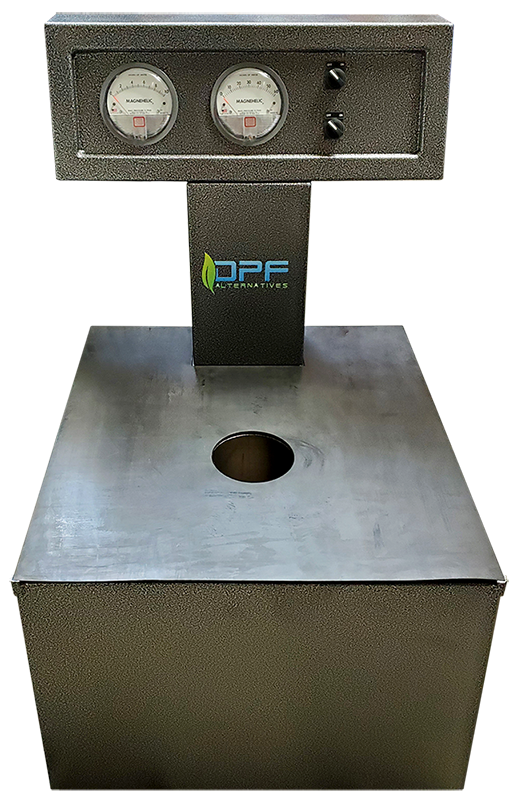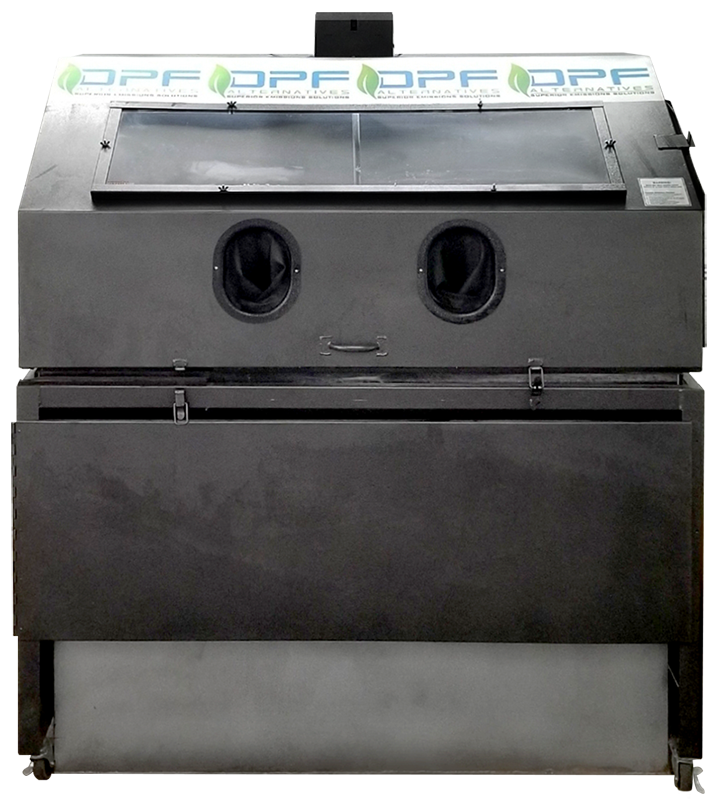 Level 3: Better
Our level 3 solution-flush service combines our Air-Knife service, Advanced regeneration "Bake", and our 6 month warranty and should be your minimum level of cleaning for any filter.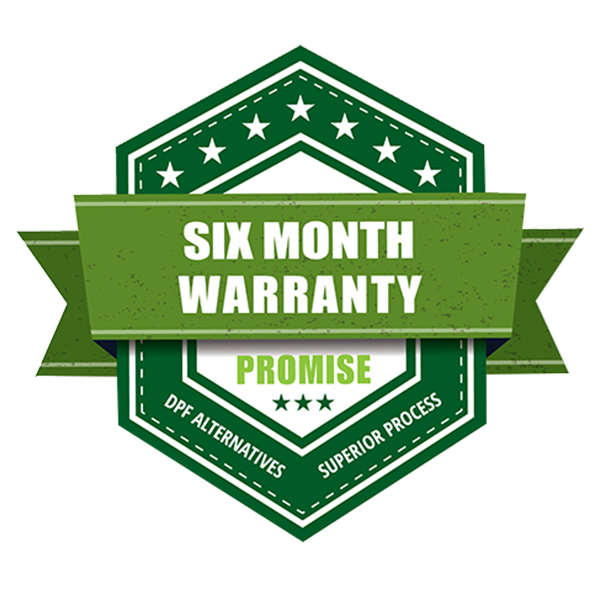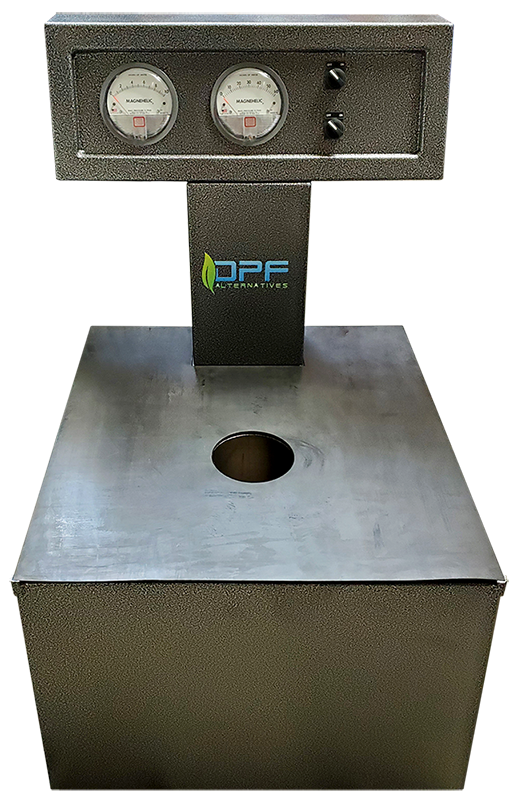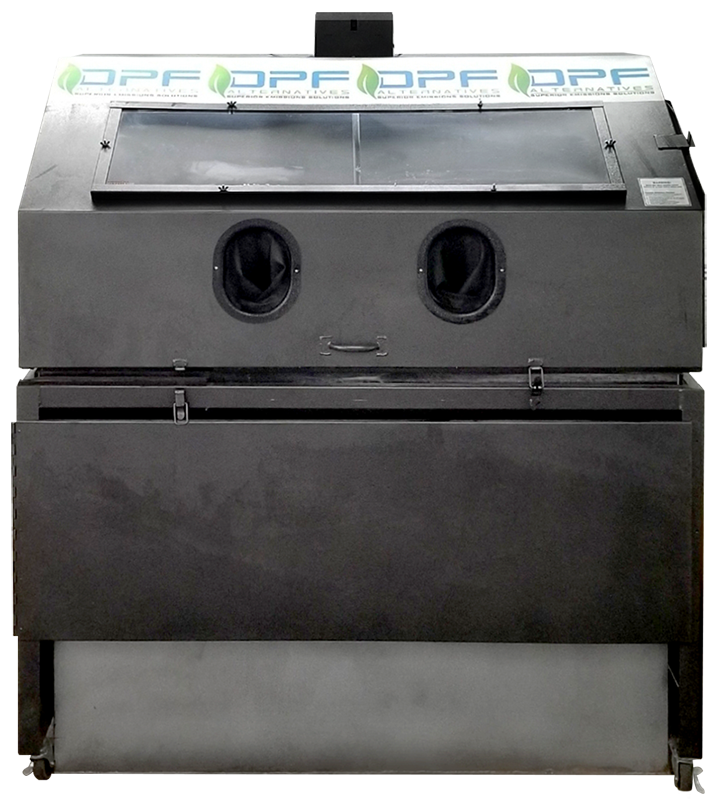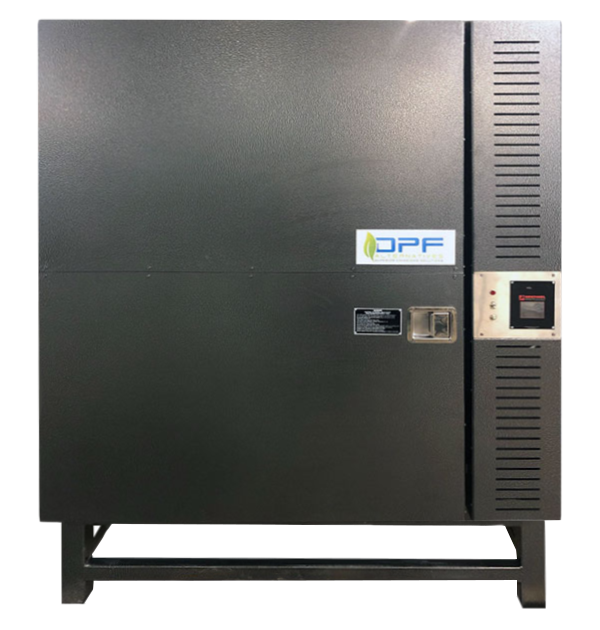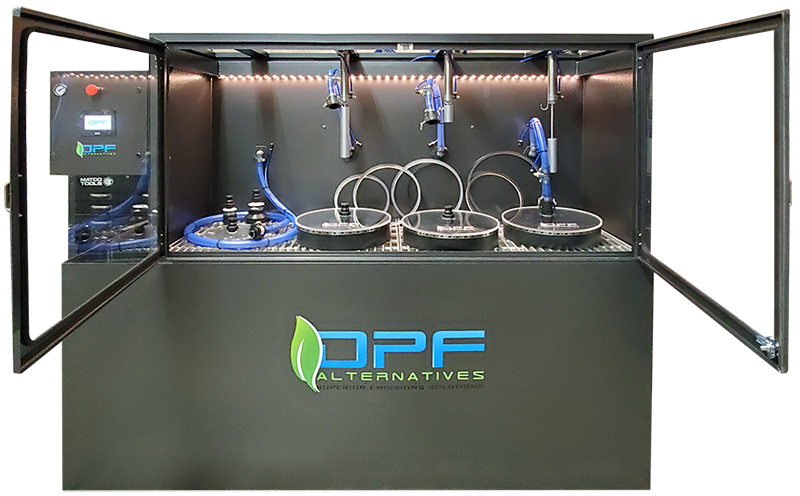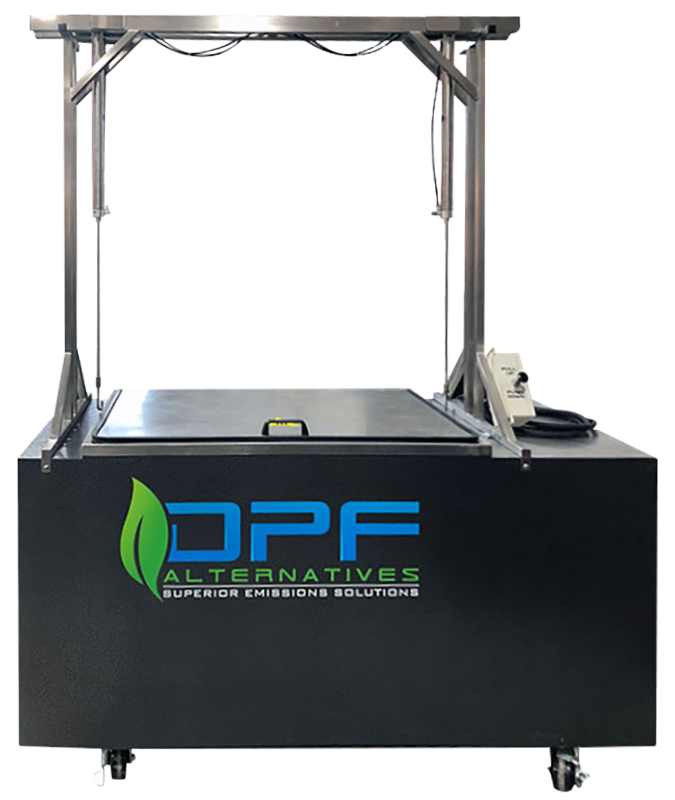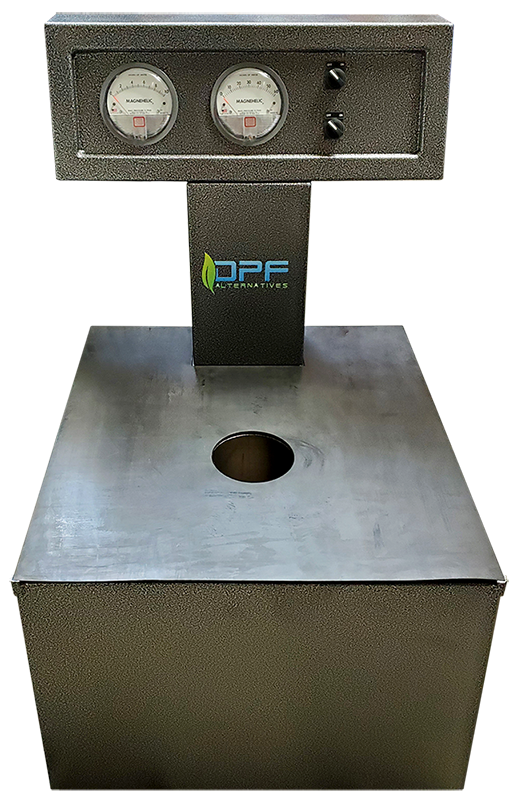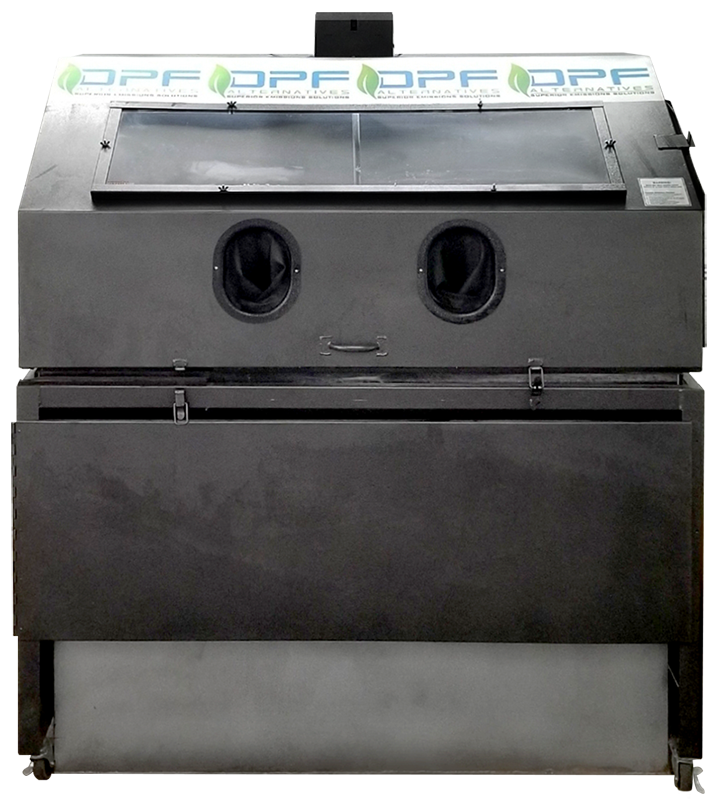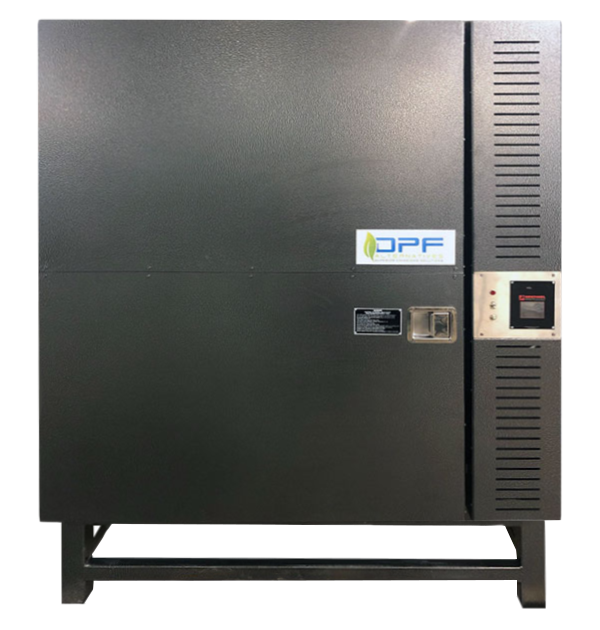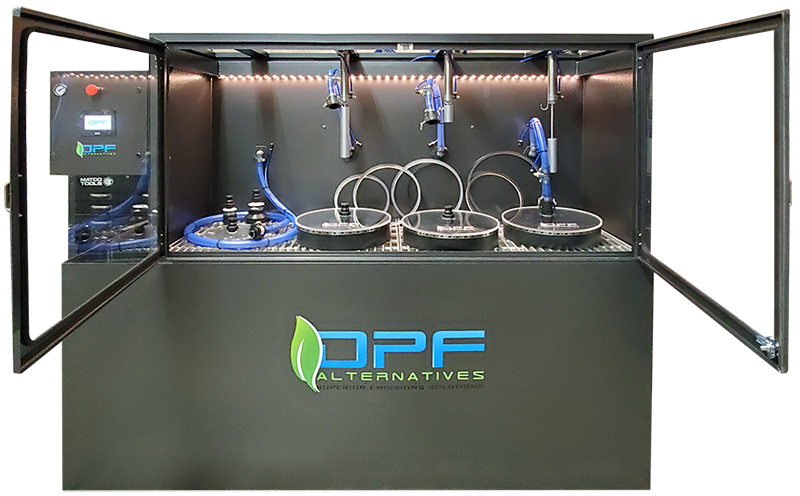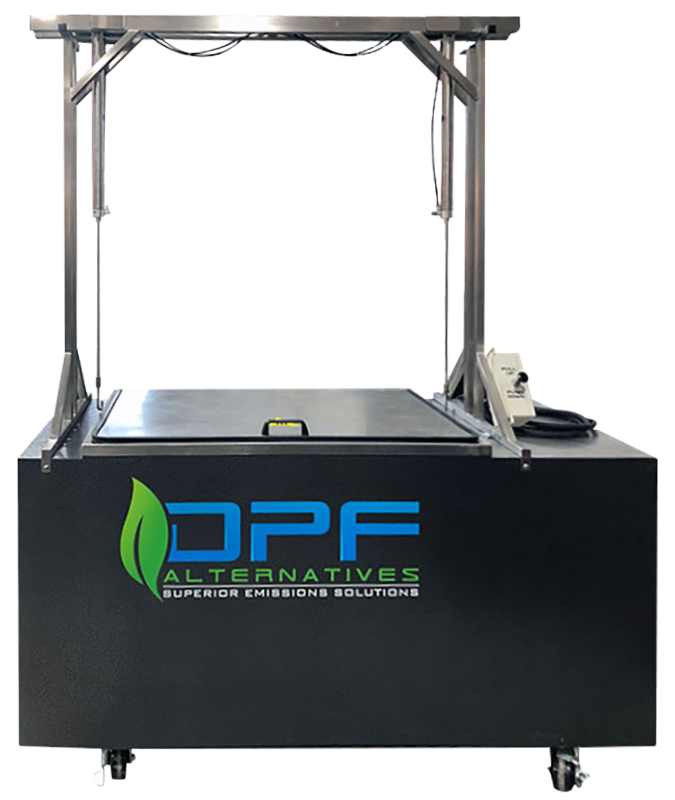 Level 4: Superior
Our ultimate, industry leading ultrasonics allow us to offer you a one year warranty on the useful life of your filter. Our ultrasonic cleaning process will bring any functioning filter back to as much as 99% of its useful life, well beyond the industry standard of only 35%.
Compare Options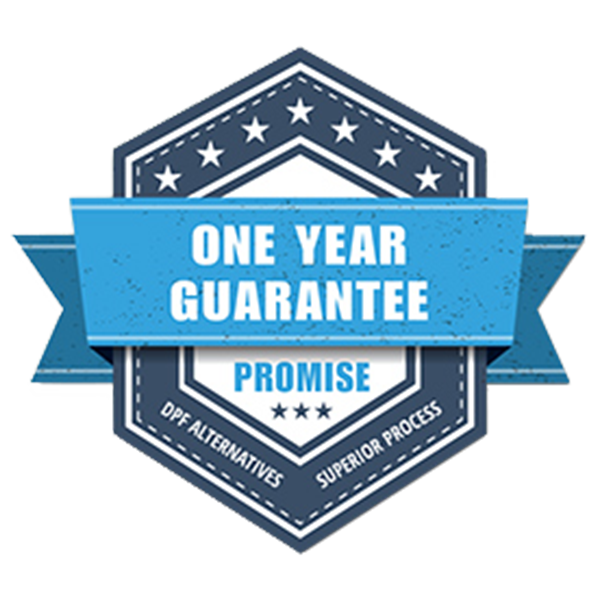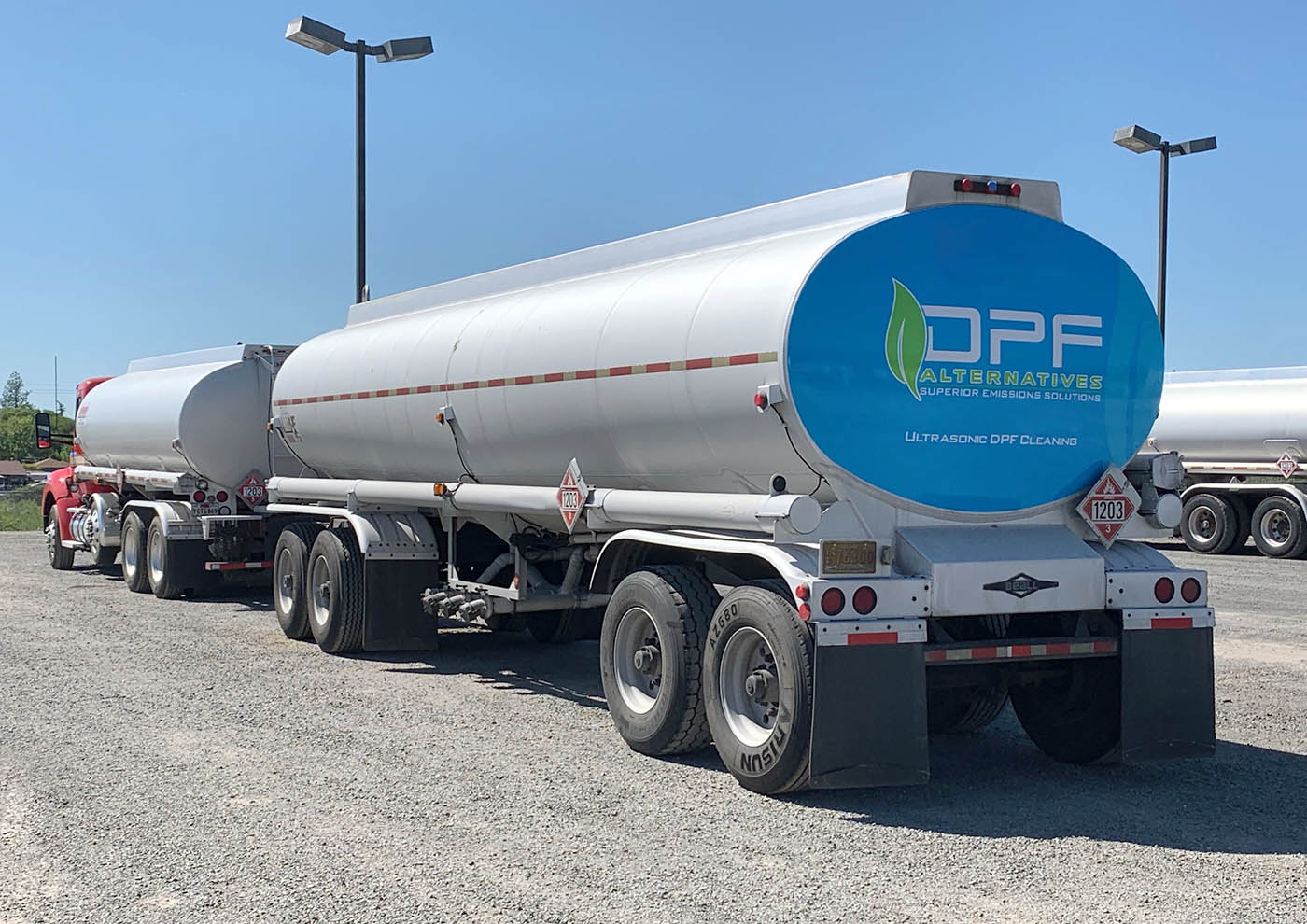 Other Services
Phoenix DPF Cleaning
Looking to keep the rest of your system running smoothly? DPF Alternatives also offers DOC (Diesel Oxidation Catalyst), SCR (Select Catalyst Reduction) and EGR (Exhaust Gas Recirculation) cleanings and restoration.
DOC Cleaning. The DOC works with the DPF to keep your exhaust system running. When not serviced simultaneously, the DOC can prematurely clog the DPF. Since the DOC sits right above the DPF, not cleaning the DOC can send any soot it's been holding right back into your newly cleaned DPF and clog it all over again.
SCR Cleaning. The SCR is notorious for costing owners significant money in diagnostics and replacements and causing severe issues for the entire exhaust system. Many believe it's impossible to clean the SCR, but DPF Alternatives Phoenix, AZ has found a way that has seen great success — even in Detroit one box systems.
DPF Alternatives guarantees we can restore any DPF system to like-new condition at a fraction of the cost for a new one. Save yourself from dangerous, unwanted breakdowns and expensive repairs with regular DPF cleaning in Phoenix, AZ. Choose a trusted name with certified experts. Choose DPF Alternatives.
Systems We Service:
Cummins DPF
Volvo DPF
Mac DPF
Detroit DPF
Ford DPF
Dodge DPF
Duramax DPF
Kubota DPF
John Deer DPF
Caterpillar DPF
Hino DPF
Isuzu DPF
Huss DPF
Perkins DPF
Komatsu DPF
VW DPF
BMW DPF
Mercedes DPF
JCB DPF
Hatz DPF
Doosan DPF
Roadwarrior DPF
Skyline DPF
Dinex DPF
Durafit DPF
Maxfilter DPF
Don't see your system? We'll still clean it. Call to find out!
Industries We Service:
Mining DPF
Construction DPF
Passenger for light/medium and heavy-duty DPF
Agriculture DPF
Transit DPF
OTR DPF
Need more reasons to choose DPF Alternatives for DPF cleaning in Phoenix, AZ? By opting for one company that does everything, you know you're getting consistent, superior and quality service to every part of your system. Additionally, you can expect:
24 to 48 hour turnaround time
Free pickup and delivery
Guaranteed results — or you don't pay!
Your exhaust system deserves the best. It deserves DPF Alternatives. Find a location today!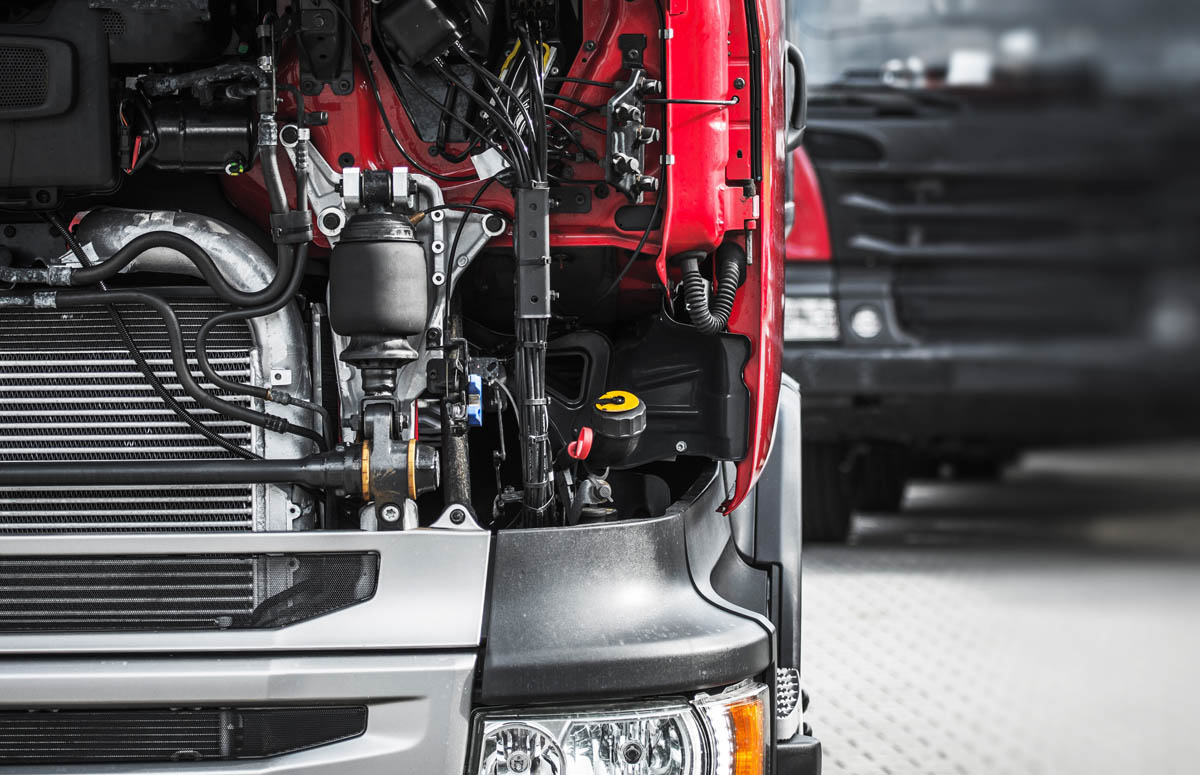 Client Testimonials
Read what our customers are saying about DPF Alternatives.
i recently bought a w900 that was throwing engine codes and had a permanent dpf code that was throwing the truck into a derate and not running properly. After taking it to kenworth and almost dropping $6000 my truck was still having the same issues. After some research i found Leo with Dpf alternatives and immediately brought my truck to him. He is honest, reliable, and does work for a great price. He also offers some good feedback on how to properly manage your dpf system. I highly recommend.

I called this place for filter cleaning PDF and they did a great job the filter it's like a brand new I did clean it someone else was not good at all and they charge me much more than those guys. I recommend it I will be taking all our trucks, I have a peace of mind when they do the job for me thank you guys you guys is the best

This place is amazing! Got my truck in to diagnose in a timely manner and was able to get me out of there and running in no time! Next level Family owned and operated!! Knowledgeable, honest and extremely patient! They know what they're doing, you just gotta let them take care of you!

Searched around at a couple of places but had 2 good friends highly recommend DPF Alternatives. They were able to get me in pretty fast and the price for the service was very reasonable. Very happy with the service and communication. Don't waste your time going anywhere else! DPF Alternatives is a solid choice 👌 Thanks again !

We've been using the Catalyst product consistently for 9 months and 90k miles on a 2017 Cascadia with a DD15. The truck has 638k miles on the original OneBox still has excellent pressure readings. I credit this to the Catalyst product, Delo XLE 400 and a well maintained Thermoking APU. I enjoy buying the Catalyst in Phoenix at DPF Alternatives. Very convenient and accessible for big trucks. Leo is great! Very accommodating and he's always eager to share his specialized and unique knowledge.

Brought my truck in thinking I would be down for at-leased a week. Leo and his crew had my filters cleaned and I was back on the road with a little more than a 34 hr reset. Leo also recommend me to start using Pittsburgh power. It has made a huge difference in how my truck drives. These guys know there stuff. I will be using them for anything to do with the dpf system.

I got the run around from freightliner in Phoenix for my exhaust system so I found this place through another shop's recommendation they got me fixed up right away 5 days faster then freightliner said they would. They also recommended I start using a fuel additive called max mileage and I love it I'm getting better fuel mileage and my engine is running a lot smoother. I'm glad I found this place and I will be a customer for life.

SO GRATEFUL FOR LEO AND DPF SO GLAD TO KNOW THERE IS A MECHANIC THAT IS TRUSTWORTHY RESPECTFUL WITH IMPECCABLE INTEGRITY...DPF OF PHOENIX NOT ONLY STRUGGLED WITH (BOSTON) MY TRUCK BUT WAS FAITHFUL AND JUST TO FOLLOW THROUGH WITH BACK TO THE COMPANY WHO HAD OUTDATED SOFTWARE THAT WAS NEEDED FORTHE WHOLE COMPANY PROGRAM...TRUST ME LEO AND DPF TAKE PRIDE IN THEIR WORK IN COMPLETING SERVICE TO RUN YOUR TRACTOR AT ITS HIGHEST AND BEST ABILITY...THANK YOU LEO AND DPF WE ARE GRATEFUL TO BE SERVICED BY YOU AND WE RECOMMENDED FROM CALIFORNIA TO ARIZONA IF YOU CAN GET YOUR TRACTOR TO LEO@ 2341 E SHERMAN PHOENIX ARIZONA THEN YOU CAN REST ASSURE YOU'RE IN GOOD HANDS...PEACE LOVE AND MANY BLESSINGS RITA H OF SAI TRUCKING CALIFORNIA

Truck was at the dealership for 12 days and they could not solve the problem and kept charging me more money to keep diagnosing it. Called these guys they got me right in had truck back on the road in a day and a half and charges were within $100 of what he estimated. I highly recommend them and will definitely use them in the future.

I wanted to wait a few weeks before leaving a review. I have a 2016 freightliner cascadia that was throwing several codes and check engine lights everytime I was climbing a grade. I called and spoke with Leo about my problems and he was able to get me scheduled for service. I have not had a code or engine light come on since DPF alternatives serviced my 1 box and replaced 3 sensors. My truck seems to be running better. I would and have recommended DPF alternatives for any DPF issues...

My husband's diesel truck was having issues with the DPF system. From the beginning, these guys were straightforward, honest and extremely knowledgeable regarding the issues with the truck. They kept us updated throughout the process and were reasonable on pricing, with no unexpected costs. After picking up the truck, we instantly noticed horsepower and fuel mileage gains. They definitely gained a lifetime customer after this experience!

So I took My truck to velocity and was told I needed to replace my def box @ a cost of 15k. So needless to say I declined the repairs and called Leo(@dpf) and explained what was going on and he told me to bring it to him to check out. So I go to get the truck from velocity and they give it back to me but it's in default 25% degrade, mind you when I dropped it off it wasn't in default. So I asked what the hell and they tell me the only way to clear the codes is to replace this box which cost 10k alone , So I take my truck in default mode to Leo and he found the issue and fix my truck, and he didn't replace this box that supposedly the only fix for my issues ,,go figure right? At any rate before you get screwed over by Velocity on DEF issues give Leo a call @dpf alternatives he'll take care of you 💯

The guys at DPF Alternative Phoenix took real good care of me. The emissions system on my 2015 Freightliner Cascadia was on the rail and in need of some tlc. Leo and his skilled technicians wasted no time diagnosing the issues and making the necessary repairs, getting me back on the road with time to spare. They were very professional and took time to answer all my questions of which I had many. I highly recommend them and will be returning in the future for an ERG cleaning. Thanks again . Lonnie

The dealership wanted to replace my dpf filter in my 2019 Ram 3500 for about $3000 and a 1 week turn around. I found DPF Alternatives and spoke with Leo who is very professional, he said he could open up my filter and have it cleaned and put back together in a day. I was skeptical but he made it happen! I know have over 30k miles since the repair and my truck emission system has been working flawlessly. Leo also recommended that I run the Max Mileage to help keep the filter from plugging up when idling. I have noticed about half of the DEF consumption compare to pre Max Mileage usage. My DPF restriction gauge now never shows any restriction. I am very pleased with Leo and his team I highly recommend DPF Alternatives in Phoenix to anyone who is having emission problems. Thank you Leo for your hard work and doing exactly what you say!

Been having DEF problems for a while was recommended to DPF Alternatives. Leo explained a few things that could be wrong and explained the worst case scenario to the best possible scenario! Even though mine was in-between he kept my informed! Would recommend to my fellow drivers if any of them have this problem!!

We had our truck break down in Parker, AZ on a Sunday. After having a roadside service look at it and finding out that it was a DPF issue, I was lucky to find Leo from DPF Alternatives. After explaining what the issue was, Leo was able to provide some insight on what was necessary to repair it and what it may cost. He was very knowledgeable and helpful, so I had our truck towed in on late Sunday. Throughout the process Leo addressed any questions we had, provided updates on the repair process, and had the truck ready by Tuesday evening. He even checked out another unrelated issue with the truck for us. This is probably one of the best experiences I've had with a repair shop! Thank you Leo and DPF Alternatives Phoenix. Nat S. BSN Trucking

I dropped my truck off on Monday late morning.We discussed the symptoms and concluded that the full service was what was best. Leo went over what all was included in the service and I approved it. I told them I would be back on Thursday to pick it up. When I arrived the truck was complete and ready to go. After previously spending thousands of $ on a new one box, I concluded this process along with the use of the Pittsburgh Power Max Mileage additive is the way to go. While I only have run it for about 1500 miles, it it quieter and seems to respond better. My truck has 1080000 miles on it. I would strongly suggest this route if you have after treatment issues. The staff was very professional in explaining every step. The truck was completed on time as promised. I would recommend this shop highly.

If you're having DPF issues come here first! This is the only shop I know that can clean or replace your filter. My 2012 Ram 2500 DPF plugged up while pulling my RV. Dealer did a forced registration and got me back on the road but I wasn't sure if I needed a cleaning or replacement. I called a few shops and no one could give me advice other than replacement since they aren't setup for cleaning. Talked with Leo and felt informed about the cleaning process and he could also get replacement parts if needed. It turned out my filter was cracked and sensors fused to the filter. Leo was able to get me refurbished parts and save me lots of money compared to dealer pricing. Just got back from a 2,500 mile road trip pulling my RV and had no DPF issues. I also purchased a gallon of MaxMileage. I think it's working but will need more time to form a strong opinion. Thank you Leo!

My truck is running great after cleaning. I originally brought just my DPF, but Leo suggested I also pull my NAC. Both were cleaned in their ultrasonic process and the truck is running great. Communication along the way was excellent. I recommend DPF Alternatives in Phoenix. Great work and customer service. Correction, it was the NAC not the DOC. Mike M

This is the only place you should go to have your dpf cleaned. Leo is the best! Turned out my filter was trashed and needed to be replaced. I have a 2010 Cascadia and Leo found one in their franchise network and had it overnighted. A hell of a lot cheaper than the dealer! Excellent service and people. Leo is the man👍. I bought a gallon of Pittsburgh Power's max mileage fuel catalyst from Leo too. I highly recommend using that to help your engine produce less soot to keep your filters cleaner longer. Not to mention if your truck has def, it will use less def by using that product. Thank you again Leo for everything. A satisfied customer and future customer!👍

Leo did a great job. Cleaning the filter for us. After picking the truck up and driving about 60 miles we had a light come back on saying the filter needed to be cleaned again. I called Leo and he offered to have us bring it back. We discovered a whole in the turbo inlet cooler line causing the computer codes. I was able to fix the problem in just a few hours and the truck has been running great ever sense. I would definitely use these guys again.

Leo, is a specialist. Cleaning and restoring after-treatment systems is what he does everyday. The proprietary cleaning process is more thorough and will give you more value for your time and money. I received prompt and reliable service to clean my DPF from a friendly team. Update: 6 months after my first visit for a filter cleaning: had a couple of codes pop-up (DPF differential pressure and turbo actuator) in Illinois and was heading to Phoenix. Pushed past a temporary 25% derate to try and make it back to Leo's shop. He went right to problems, changed the failed pressure sensor and replaced the actuator, all in one day, without the expensive wild-goose chase that you often get elsewhere. Great to have a skilled and honest technician to rely on. P.S. use the Max Mileage!! Multiple benefits including keeping your VGT vane within your turbo cleaner and moving freely. Typical actuator failure is due to a sticking VGT vane, which means both actuator and turbo must be replaced $5K +/- Ouch!

Had DPF and DOC cleaned in March. 3rd time it's been done. 1st time here. I can tell you that Leo knows what he's doing. It's by far the best Cleaning I've had done to my truck. I have gained somewhere between 1.5- 2.5 mpgs in the last month. If I could ever fix the NOX side of this truck I'd gain another 2mpgs again. If you dont live near here, get here. Bring a load in and let Leo and his Team do your truck right, the first time. It's far less expensive than getting repairs done by 3 different shops with three different opinions and diagnoses.

Wow! Just plain 'ole wow!! Called Sunday, arrived Monday, out Tuesday! And at a GR8 PRICE on my DPF baking. LEO and his brother ANTHONY are there to satisfy customers, and build their business. Im living proof... Even brought to a gr8 Motel, and came and got me the next day. Very pleased guys. Thx for being there..

My whole experience was fantastic, which is amazing when you're talking about truck repair places! Leo, the owner was easy to reach and got me in as soon as possible to clean my DPF filter. He had my truck ready when promised, and did an excellent job! That was about two months ago and everything is working perfectly. If you need to service your DPF, I wouldn't go anywhere else!

I found leo and his brother on facebook in a group for cummins isx problems. They advertised that their ultrasonic cleaning system is far superior to the normal bake system that dealers use. When you walk in to their office they have several different dpf units cut in half showing the difference between the filter after they cleaned it and several from dealers after they said it was clean a few which show actual damage after the dealership said it was clean. Leo is very honest and trys to do the best job for the least amount that he can. I would recommend anyone to use dpf alternatives after my experience in phoenix. Thank you to leo and his brother for the great service

This DPF SHOP is so awesome. I got my engine check code SPN 3720 ..DFP need to be clean or replace..so I Google it ..I found this place...so I want to say thank you very much to MR. LEO .he is the man friendly guy .easy to talk to ..he help me replace DPF on my cascadia 2016 . And I got one year warranty..awesome. .same day.only 4 hours. In and out ...same day I went to pickup my load ....LEO he is awesome professional. Quality work ..I want to give this shop 6 star.... awesome. I will go back again...

I highly Recommend these guys here in phoenix and their advice for any DPF service hands down I called around and cheaper is not always better you get what you pay for but my truck is back up and running like normal and all at a fair price their advice saved me thousands and headaches down the road Thanks Again.

DPF They are a true to there work 100% guarantee to service and to the customers. They will go out of there way to make sure that u are a satisfied customer before u leave there shop. And if something else happens to ur vehicle they will come out to u and get the problem solve or get u to wherever close by shop to. These people went out of there way to solve my problems after they did my DPF im very satisfied with there service and there loyalness to me. U dont ever come across good people that go out of there way to fix ur other problems and not charge u for all the extra stuff like some other companies will. My heart and my friendship goes out to these people and there company . I will recommend my friends and family to there service that 100% garantee.

I give DPF a five star review. I was in a bind on a holiday weekend needing my DPF filters brought back to spec. With no questions asked Leo told me to bring my truck down on a Saturday and it would be done by Sunday at noon. My truck ran amazing when I got it. I couldn't be more happy. There was no downtime for my business. The best part is his price was far more affordable then others with a lifetime warranty. I am a customer for life and would refer him over and over. Support local small businesses. Thank you Leo for all your help!

2008 Dodge Sprinter. I was having issues with my DPF but the guys here totally helped me out. 230000 miles on my DPF and it has never been cleaned prior. After cleaning I did have to take it back to Mercedes to get the code removed and they said it was like if the DPF was brand new again. New ones retail for $1200 so I gave these guys a shot and glad I did. I was promised a t-shirt and never got it though :(
Why Choose DPF Alternatives for a Clean DPF?
Need more reasons to choose DPF Alternatives as your DPF cleaning in Phoenix? By opting for one company that does everything, you know you're getting consistent, superior and quality service to every part of your system. Additionally, you can expect:
1 brand, 1 name, same service, same equipment = consistency in service and quality nation-wide.
Free pick-up and delivery
Warranty results or you don't pay
Warrantied results with 3 month, 6 month, 1 year and lifetime warranty options available.
Your exhaust system deserves the best. It deserves DPF Alternatives. Contact us today!
Contact Us
FAQ
Frequently Asked Questions
We offer a unique cleaning solution using ultrasonic technology. It restores components to OE specifications, resulting in better fuel economy and useful life from the DPF filter. We offer superior DPF cleaning services as an alternative to costly replacements.
Run
Cleaner

Longer™

Request an estimate today!