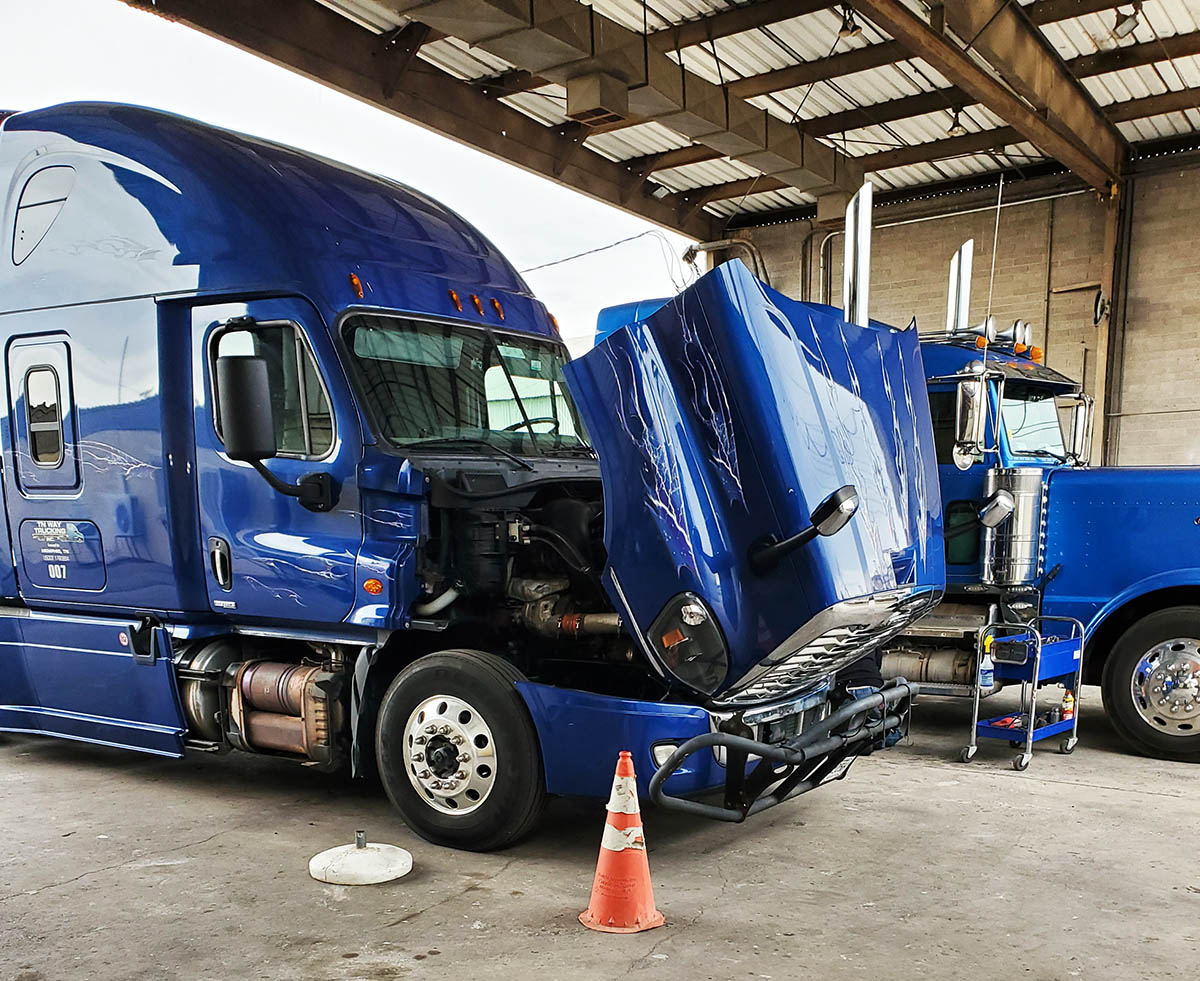 Run Cleaner Longer
America's Best DPF Cleaning Solutions
Choosing a reliable, trustworthy DPF cleaning is an important choice. Failure to properly maintain and clean your DPF system can lead to breakdowns and costly repairs. Thankfully, avoiding disaster is easy with regular maintenance, cleaning and care of your DPF and other aftertreatment parts.
It may easily slip your mind, but cleaning your DPF system is a small cost compared to the potential $10,000-$30,000 in repairs after a breakdown. As a critical component of your engine's exhaust system, even a partially soot-clogged DPF will increase back pressure into your engine.
Keep your DPF at peak performance and ease any worries about potential problems by choosing the best DPF cleaning available with DPF Alternatives. Get an estimate today!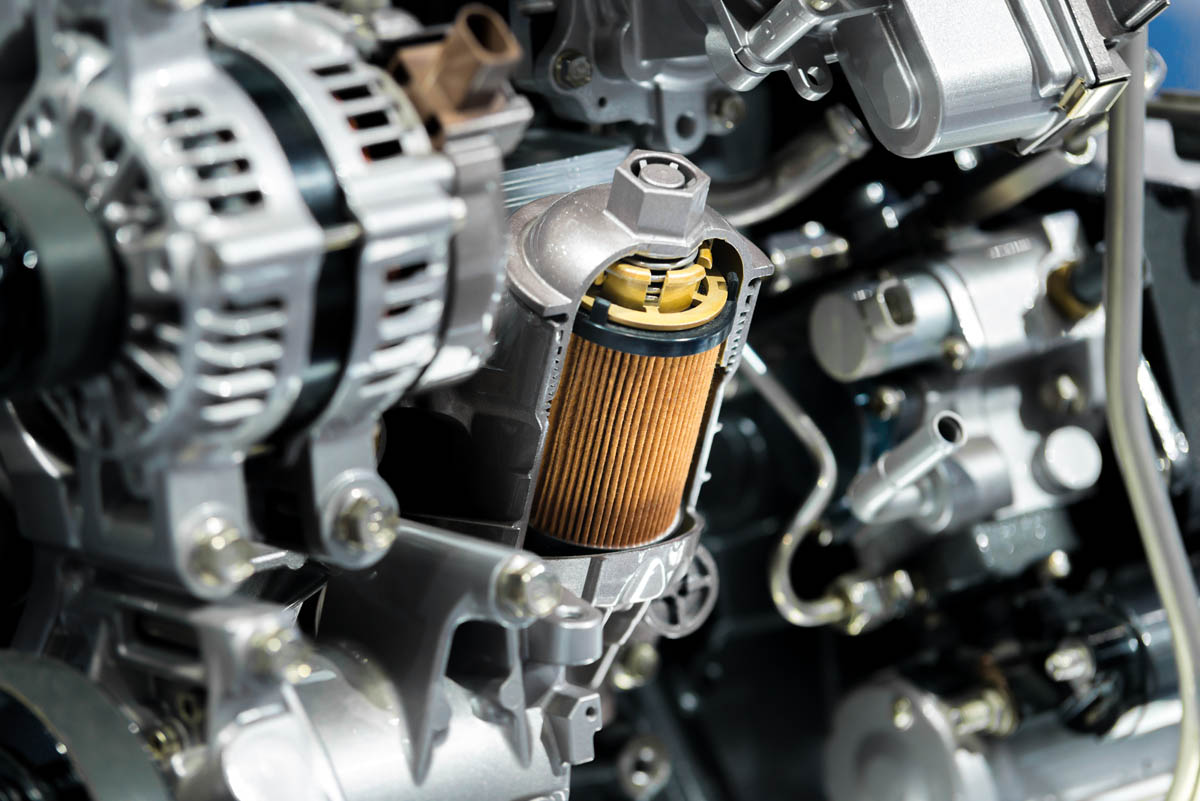 How Often Should a DPF Be Cleaned?
DPFs typically need cleaning initially every 150,000 to 200,000 miles, then every 100,000 afterward. Drivers are alerted when it's time for cleaning by an orange dashboard light. Early signs it's time for a thorough cleaning and inspection are the emission of black soot, increased oil levels and a rise in fuel usage.
With DPF Alternatives, you can rest assured you're getting a quality, thorough cleaning and maintenance with our DPF cleaning. Our equipment, process and proprietary SL100 solution restores the DPF to OEM specifications.
With the best warranty in the industry and guaranteed results, know you're getting the best DPF cleaning available when you choose DPF Alternatives.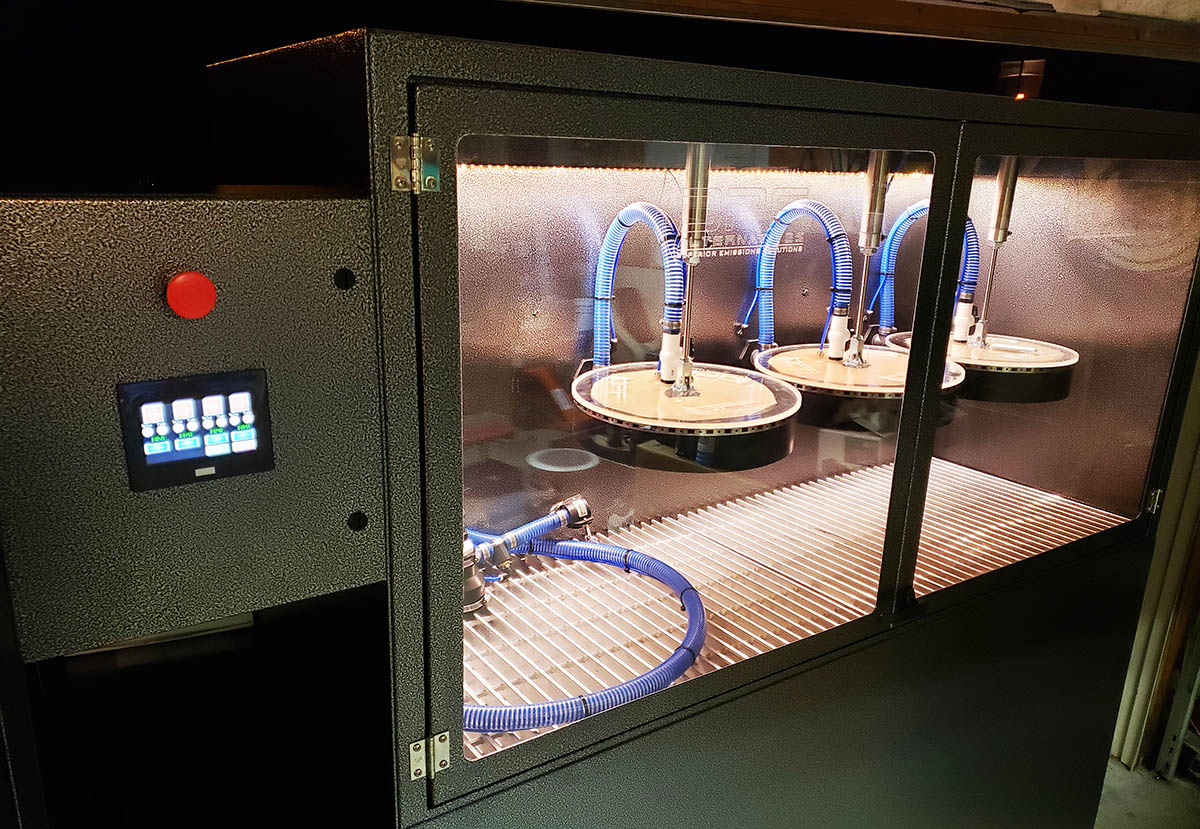 Do DPF Cleaners Work?
Many DIY DPF cleaners claim to be a cheap, quick and equally effective option for DPF cleaning. Unfortunately, these claims are largely exaggerated and misleading. Additives alone are not sufficient to thoroughly clean or unclog a DPF. For a true cleaning and unblocking, you'll need professional equipment.
With the quality and level of services at DPF Alternatives, the DPF can be expertly returned to like-new condition. Our consistent quality and attention to detail means you'll get the best service, every time.
DPF Cleaning & Restoration Service Levels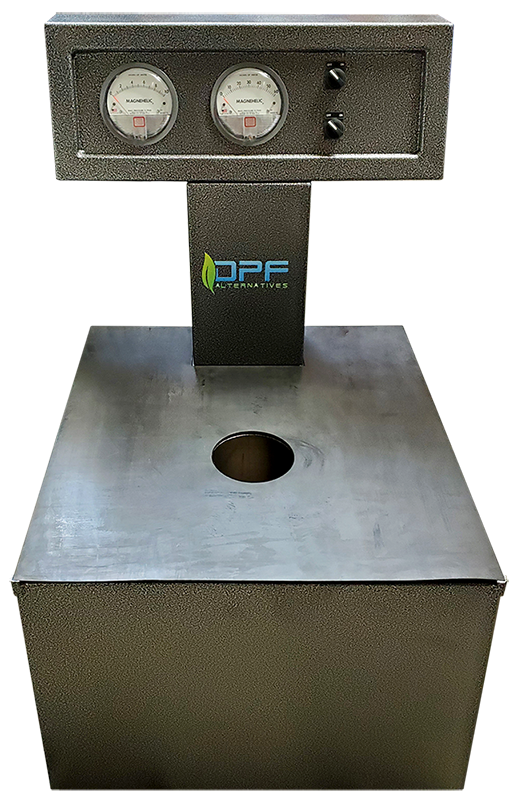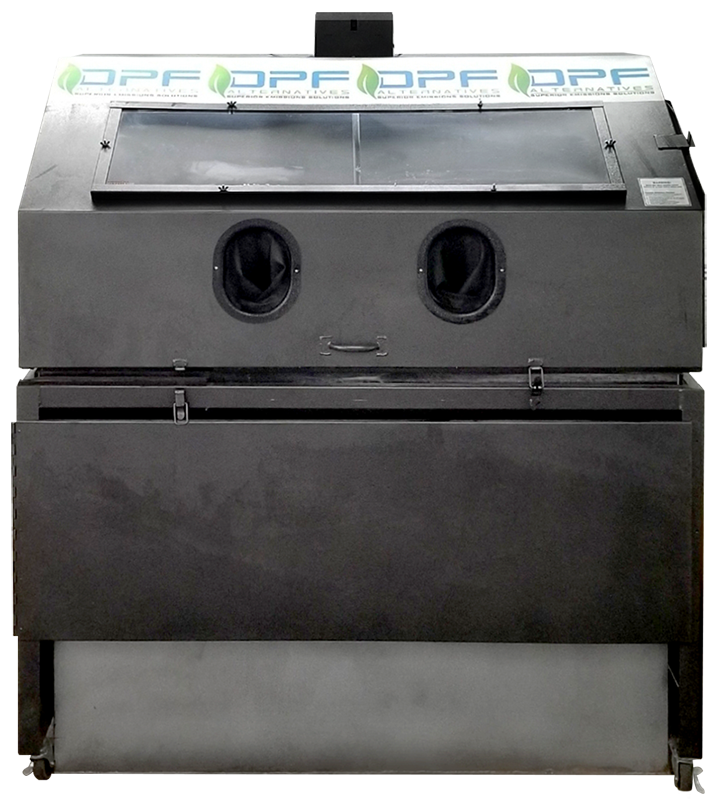 Level 1: Fair
Our base air-only service provides an environmentally safe and competitively priced solution for moderately clogged filters. DPF Alternatives starts every ultrasonic cleaning with this step to remove any loose debris.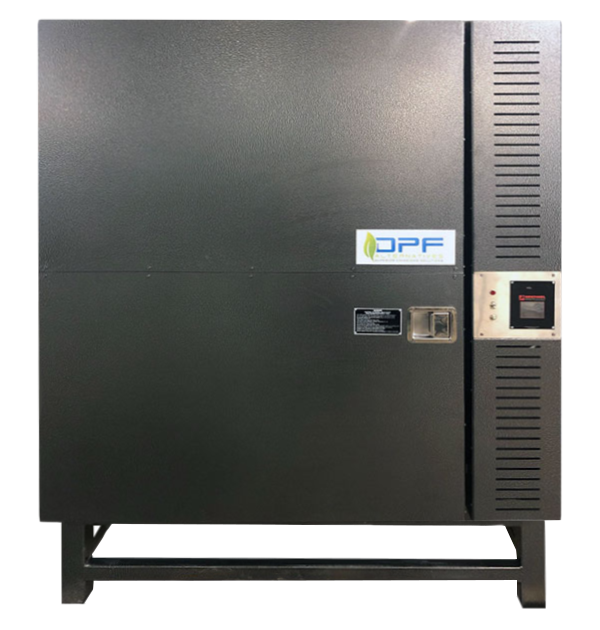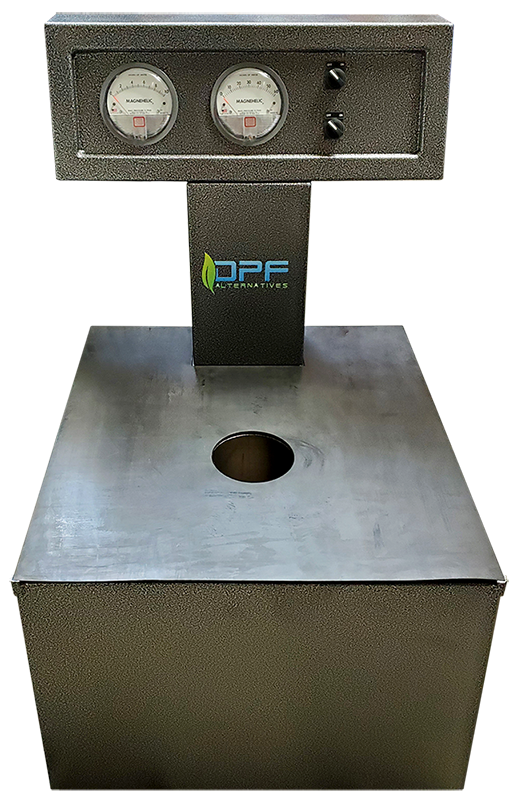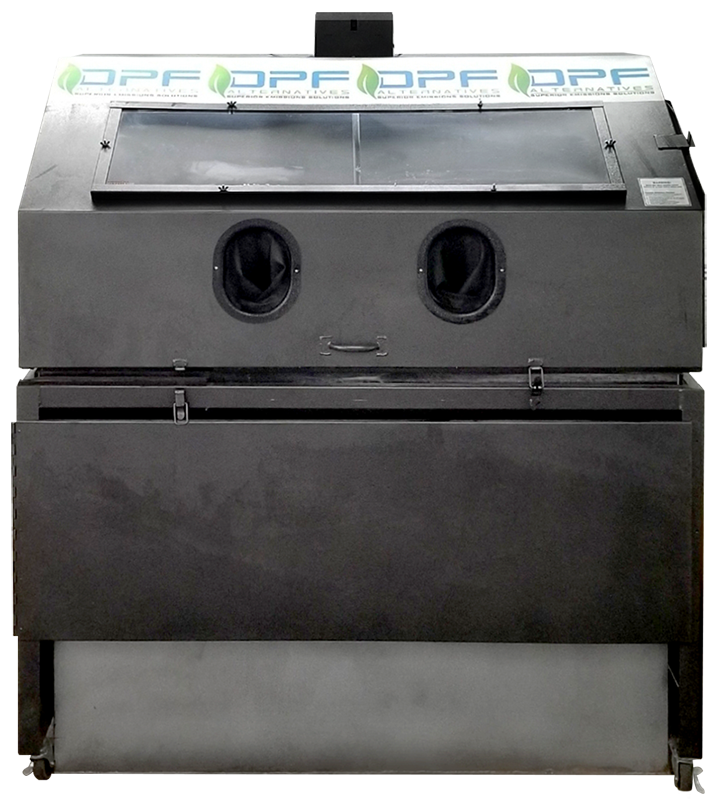 Level 2: Good
Our level 2 Advanced-regen "Bake" service is commonly combined with the Air-Knife process in level 1. This process is an excellent option for regularly maintaining your filter.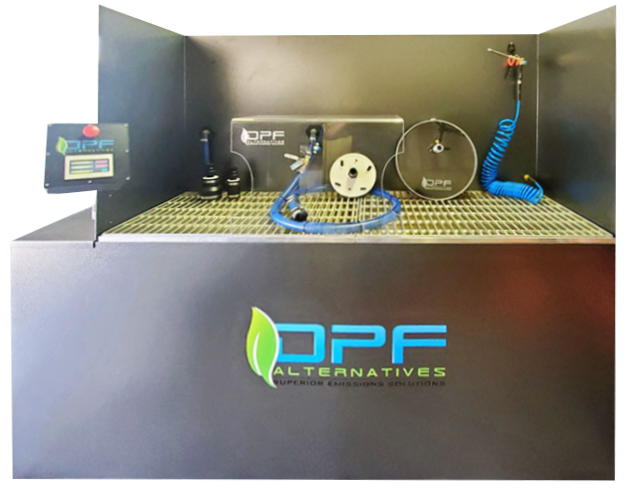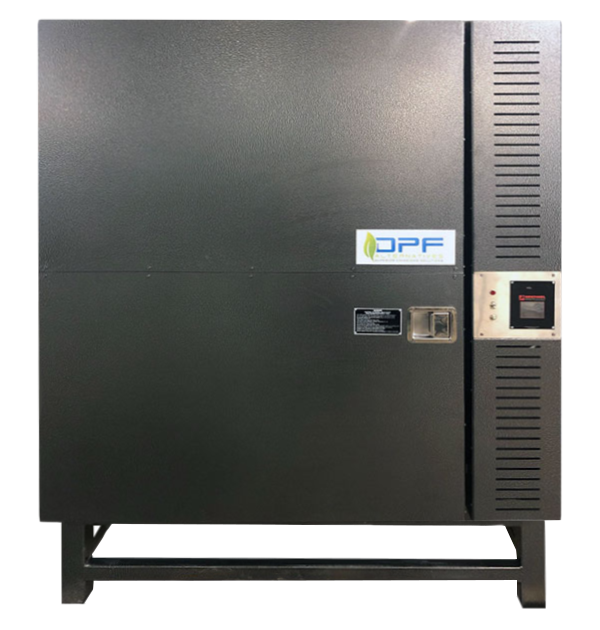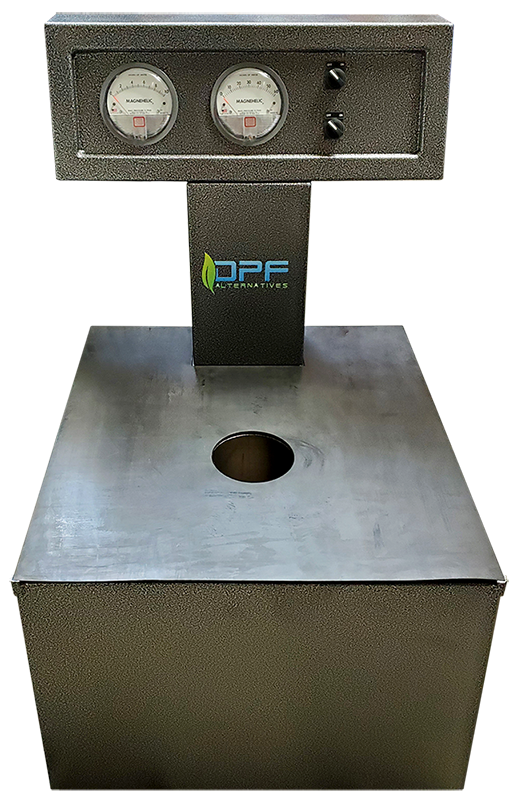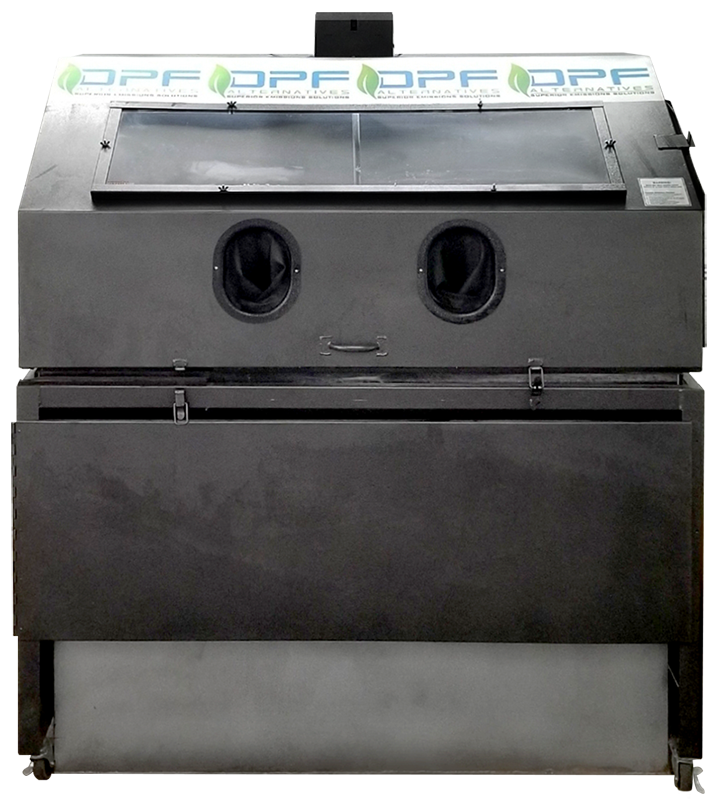 Level 3: Better
Our level 3 solution-flush service combines our Air-Knife service, Advanced regeneration "Bake", and our 6 month warranty and should be your minimum level of cleaning for any filter.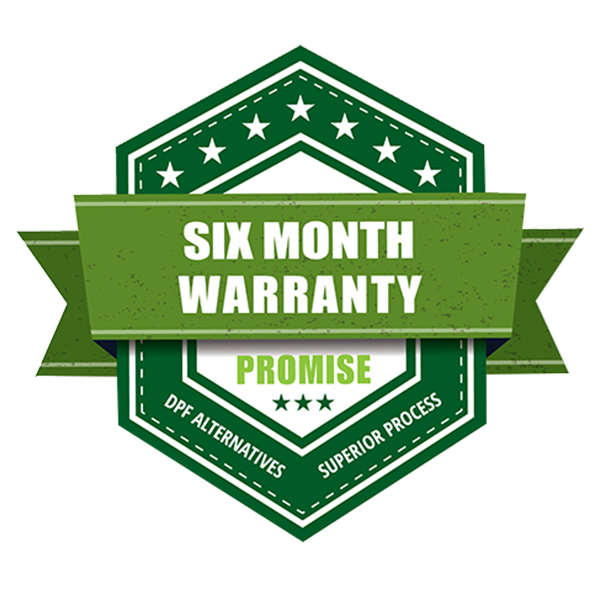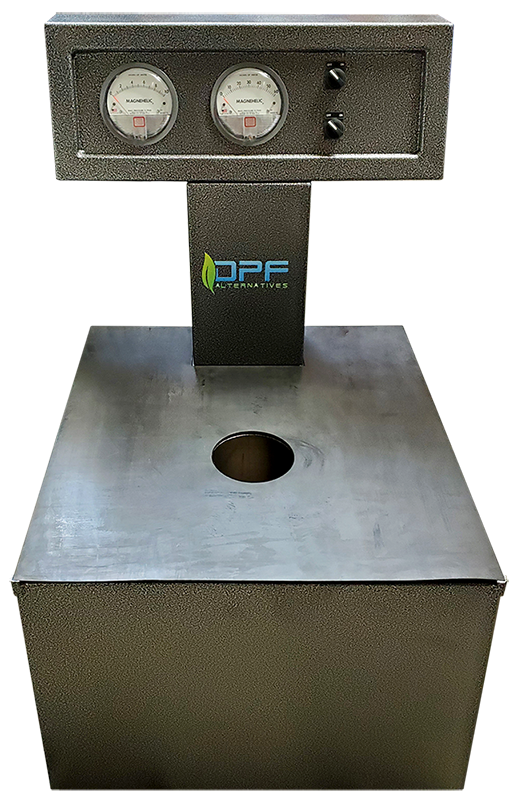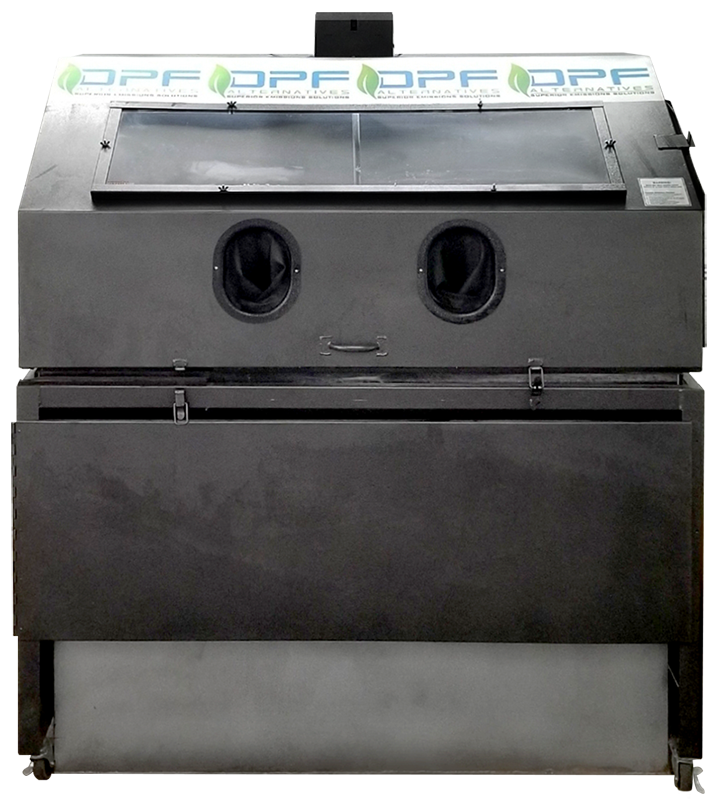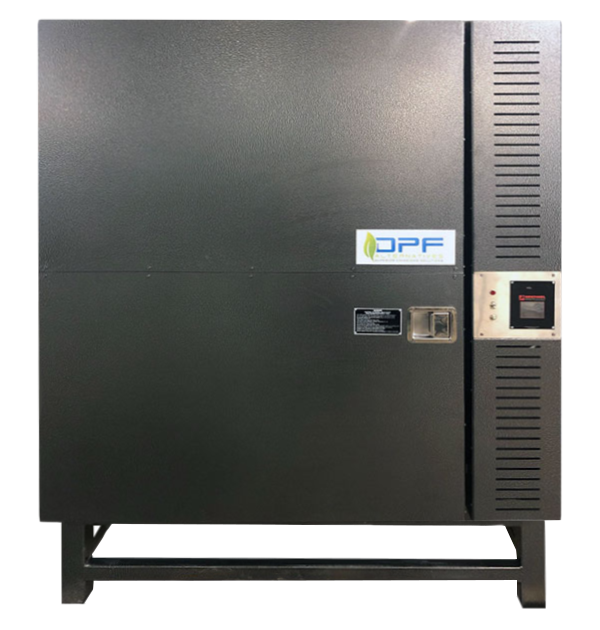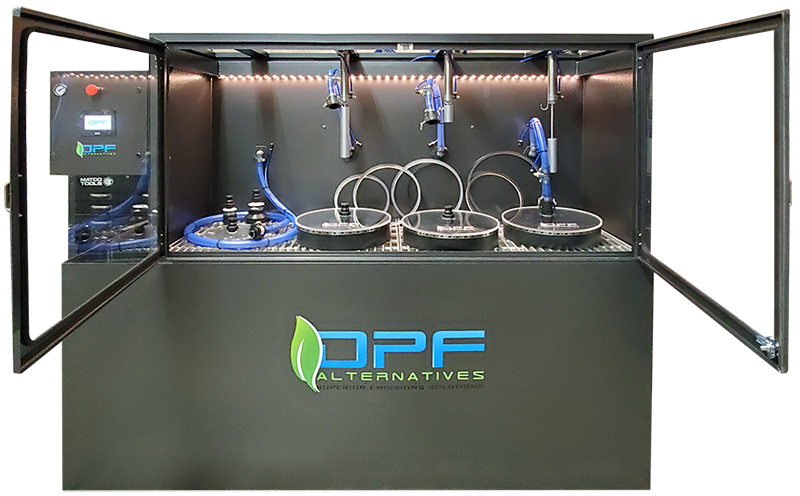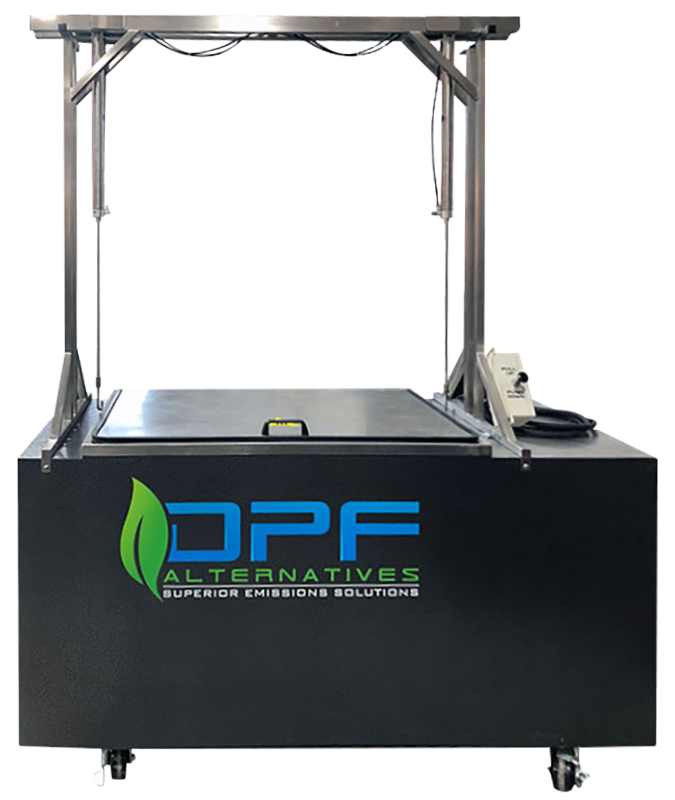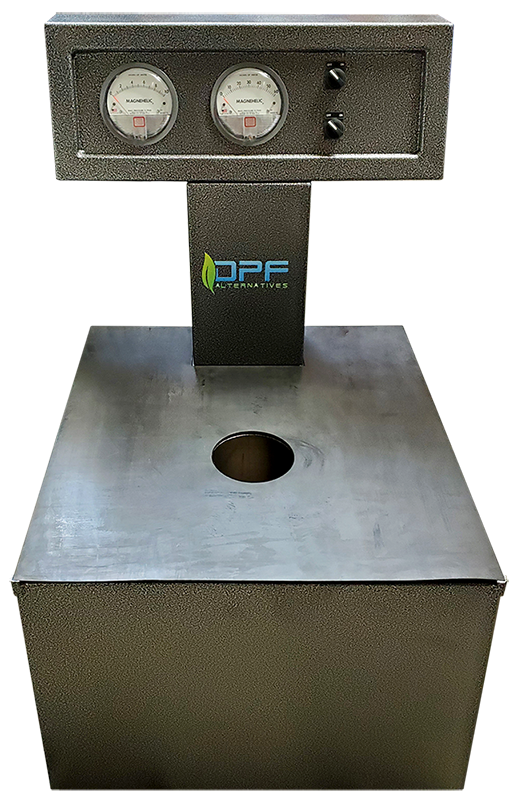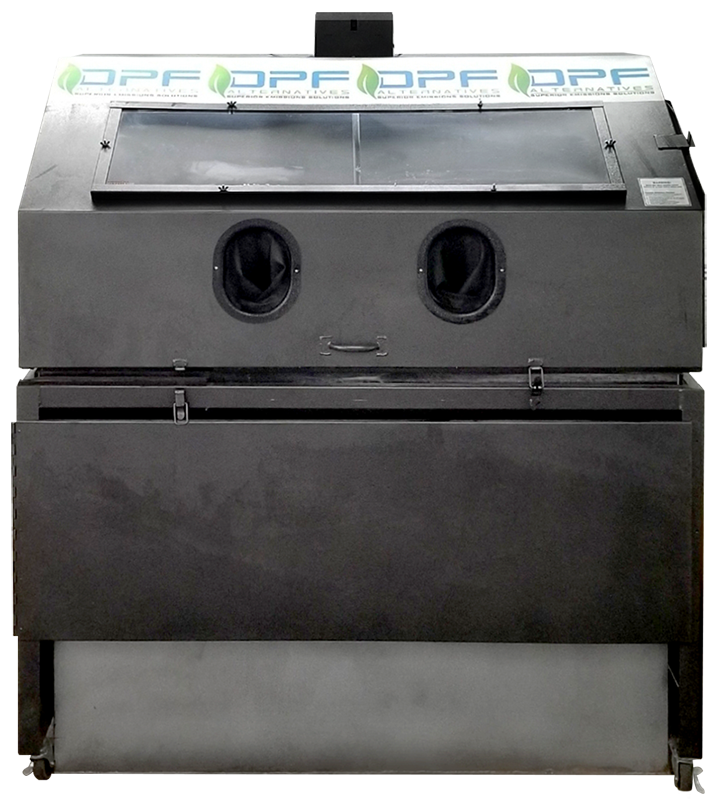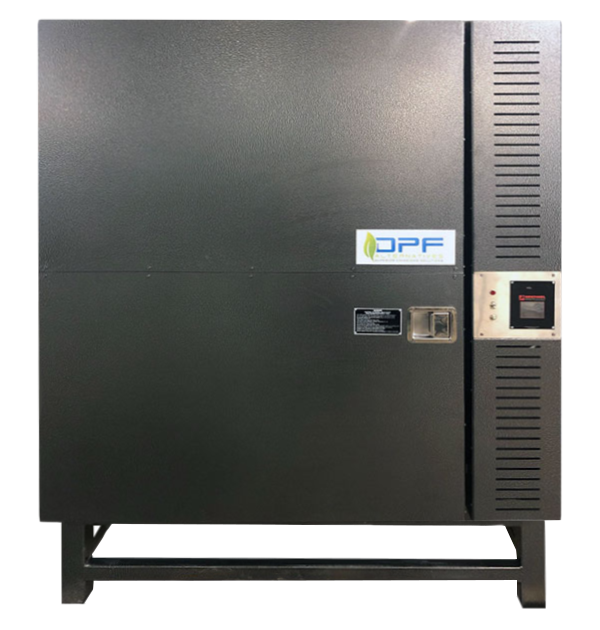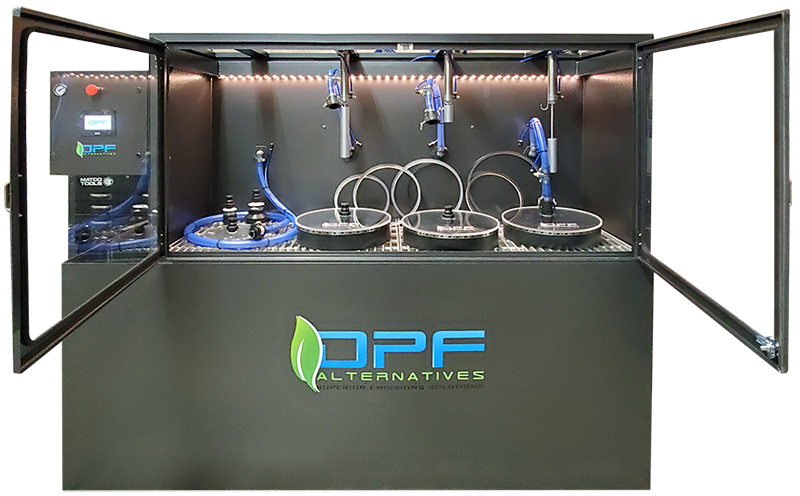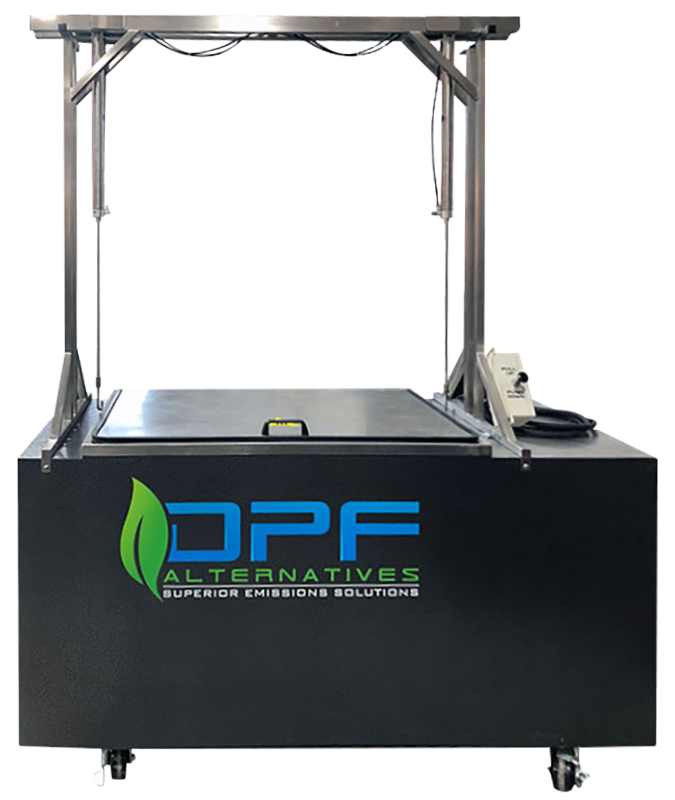 Level 4: Superior
Our ultimate, industry leading ultrasonics allow us to offer you a one year warranty on the useful life of your filter. Our ultrasonic cleaning process will bring any functioning filter back to as much as 99% of its useful life, well beyond the industry standard of only 35%.
Compare Options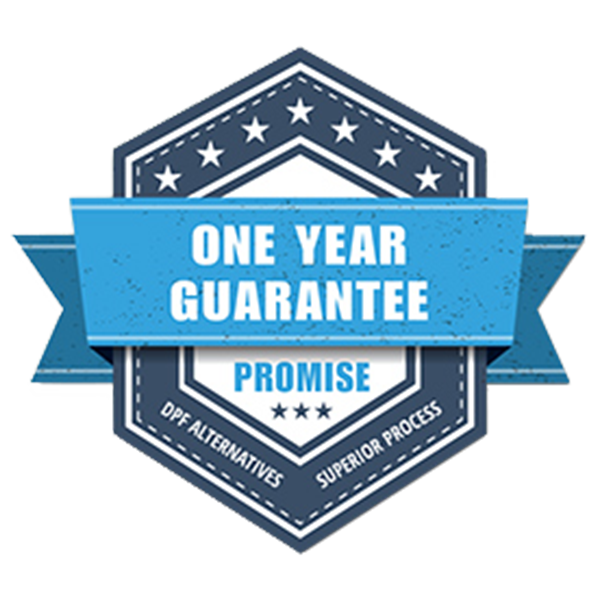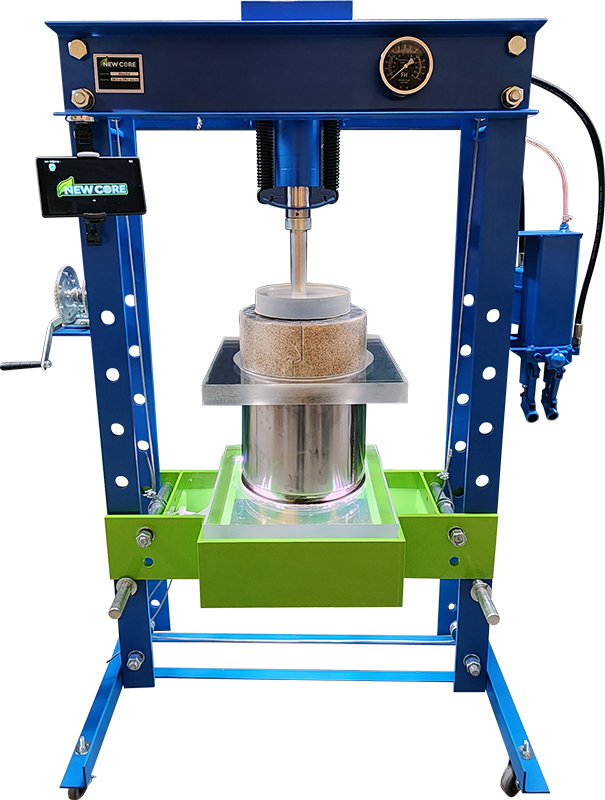 Join the Newcore movement
Out With the Old, In With the New™
DPF Alternatives now has a nation-wide exclusive partnership with New Core that allows your local DPF Alternatives to offer New Core technology, contact your local DPF Alternatives store to learn more today!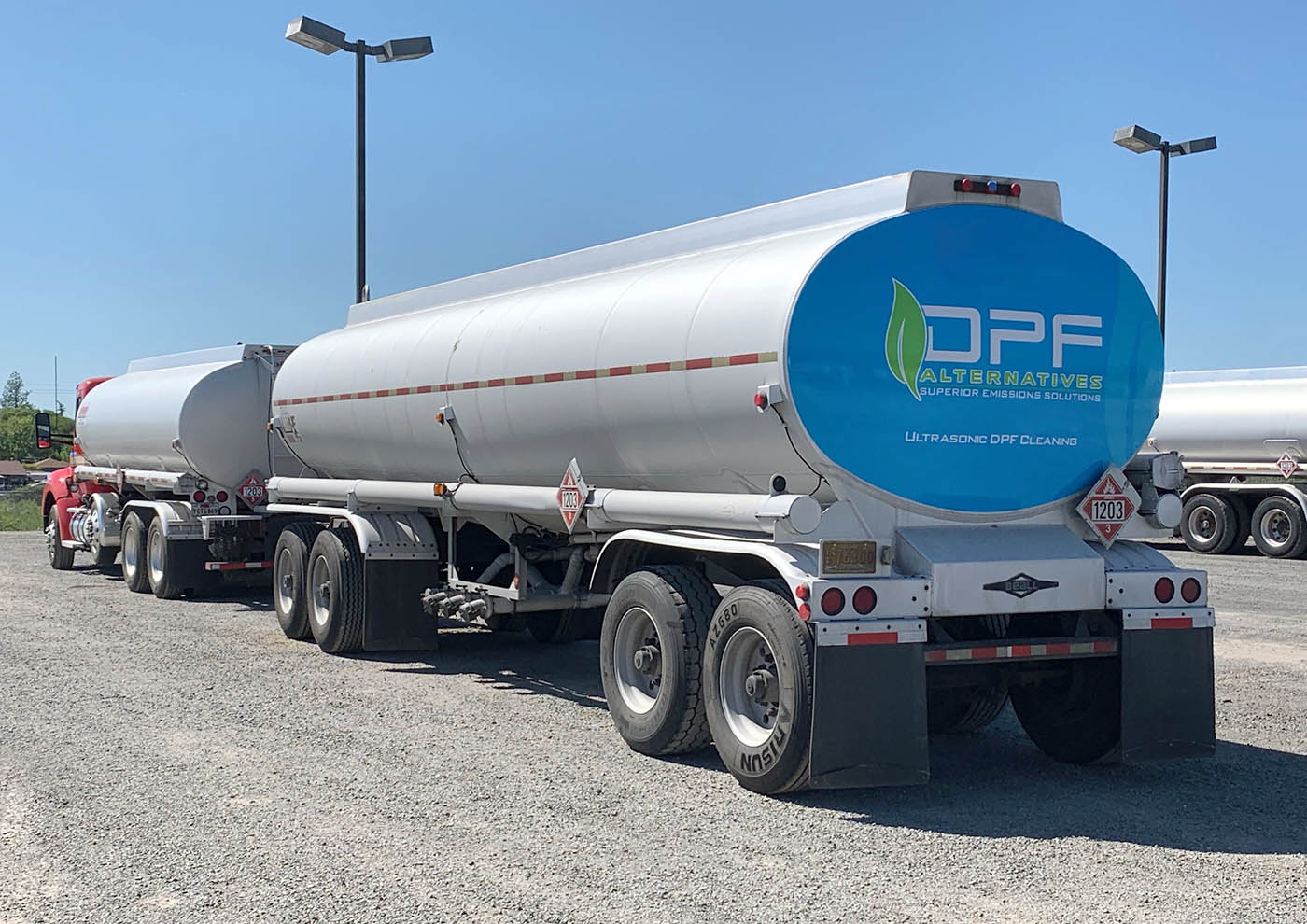 Other Services in addition to
DPF Cleaning
Looking to keep the rest of your system running smoothly? DPF Alternatives also offers DOC (Diesel Oxidation Catalyst), SCR (Select Catalyst Reduction) and EGR (Exhaust Gas Recirculation) cleanings and restoration.
DOC Cleaning. The DOC works with the DPF to keep your exhaust system running. When not serviced simultaneously, the DOC can prematurely clog the DPF. Since the DOC sits right above the DPF, not cleaning the DOC can send any soot it's been holding right back into your newly cleaned DPF and clog it all over again.
SCR Cleaning. The SCR is notorious for costing owners significant money in diagnostics and replacements and causing severe issues for the entire exhaust system. Many believe it's impossible to clean the SCR, but DPF Alternatives has found a way that has seen great success — even in Detroit one box systems.
DPF Alternatives guarantees we can restore any DPF system to like-new condition at a fraction of the cost for a new one. Save yourself from dangerous, unwanted breakdowns and expensive repairs with regular DPF cleaning. Choose a trusted name with certified experts. Choose DPF Alternatives.
Systems We Service:
Cummins DPF
Volvo DPF
Mac DPF
Detroit DPF
Ford DPF
Dodge DPF
Duramax DPF
Kubota DPF
John Deer DPF
Caterpillar DPF
Hino DPF
Isuzu DPF
Huss DPF
Perkins DPF
Komatsu DPF
VW DPF
BMW DPF
Mercedes DPF
JCB DPF
Hatz DPF
Doosan DPF
Roadwarrior DPF
Skyline DPF
Dinex DPF
Durafit DPF
Maxfilter DPF
Don't see your system? We'll still clean it. Call to find out!
Industries We Service:
Mining DPF
Construction DPF
Passenger for light/medium and heavy-duty DPF
Agriculture DPF
Transit DPF
OTR DPF
Need more reasons to choose DPF Alternatives for DPF cleaning? By opting for one company that does everything, you know you're getting consistent, superior and quality service to every part of your system. Additionally, you can expect:
24 to 48 hour turnaround time
Free pickup and delivery
Guaranteed results — or you don't pay!
Your exhaust system deserves the best. It deserves DPF Alternatives. Find a location today!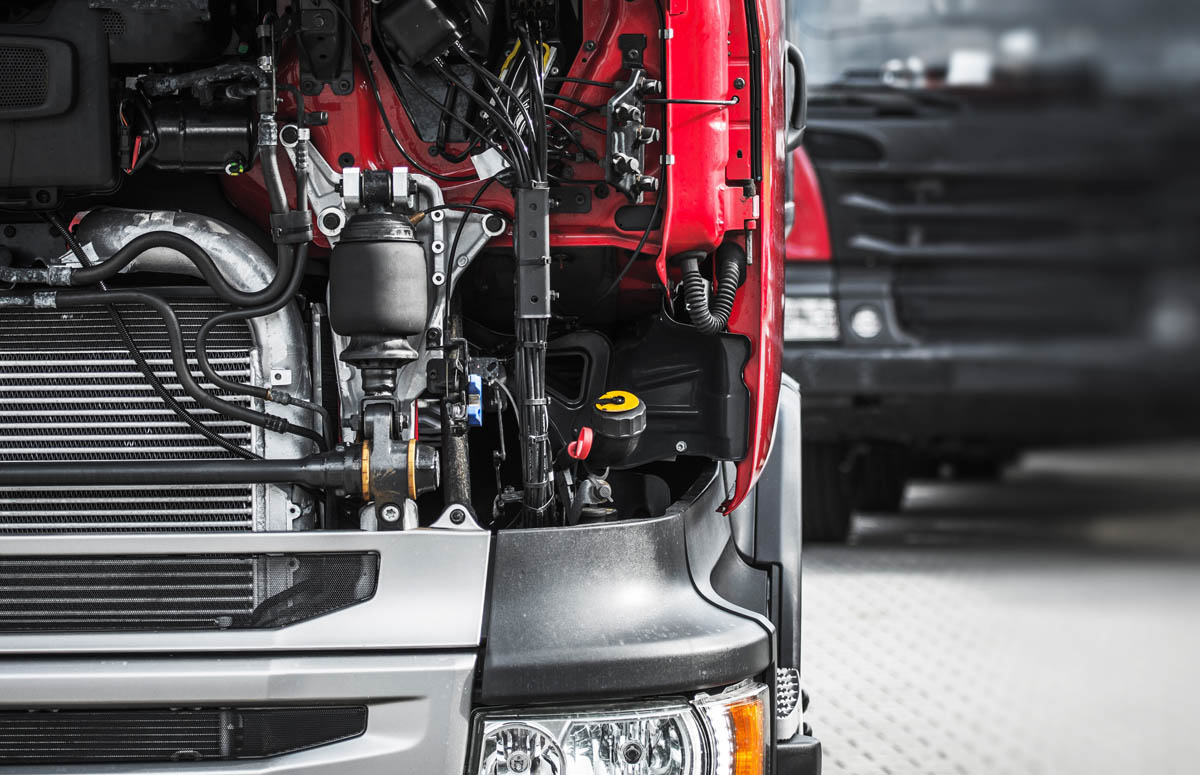 Client Testimonials
Read what our customers are saying about DPF Alternatives.
I met Amy through sheer chance over the internet. She was willing to help get me to a total different company based on my needs and through her contacts. She listened to my needs and issues with my truck and went WAY ABOVE AND BEYOND to get me to a company that she trusts could help me with my needs. She made me feel that she cared about my issues and that she was invested in seeing that I would be taken care of. Amy is such an amazing person, you don't come across people like her very often. I can't even begin to explain the great and caring person she is. Thank you soooooooo much Amy, you are AWESOME!!!

I was stuck with a plugged dpf, Aimee explained the cleaning process in such detail that I was sure I was dealing with the right company, ( I had been advised elsewhere that I needed to replace the dpf & doc). They picked up and dropped back the filters all clean, very efficient. Don't replace your filters before you give dpf solutions a try, they saved me $$$. Thanks Aimee, will definitely be using dpf solutions for future dpf cleaning.

From the moment I messaged DPF Alternatives of Provo on the 4th of July I have been highly impressed. They messaged back within 30 minutes and found a shop by 10:30 am the next day for me to have my dpf removed and sent to them for filter cleaning. Their communication has been superb and effective. The shop they recommended has been amazing as well. I would highly recommend this company, in particular, Ammie from this branch here in Provo Utah who truly has gone above the call of duty to help my family while on vacation!

For DPF and EGR cooler cleaning you will not find a better company to work with or a better cleaning process. They have restored back to factory specs the worst plugged parts I've seen in 20 years. My customers have not had to buy new parts since I was introduced to DPF ALTERNATIVES. They will pick up your part and bring it back next day to where ever you need it. They are up front, open and honest. Regards, -Red Engine Service

Talked to Amy. Amy was amazing and very knowledgeable on what she offers. They are very honest in what they do and suggest. We are very lucky to have these guys in the valley to do this wonderful maintenance. Will continue to use them and refer anyone to them! If you are looking for an option this is your best option! JUST A BIG THANK YOU FOR THE SERVICE THEY PROVIDED ME.

I had a filter that needed cleaning. She was professional and kind during my entire customer experience. I was even provided a small video clip as an update on how my filter was doing. She went above and beyond what I expected, and I highly recommend this business. She definitely will be having me as a returning customer for when my other filters need service.

Awesome service. Convenient home pick up and delivery of the Dpf system, on time and extremely helpful. This company basically restores your DPF system to its original condition. Basic DPF clean baking services don't give you that. With other services you get a partially cleaned DPF that remains partially plugged and you quickly run into the same DPF filter system problems that you had to begin with. With DPF Alternatives you get a system that performs like new again. It is worth the couple hundred dollars more that they charge to do this repair right. They literally open the DPF system and restore it to like new condition. I hired a mobile mechanic at a cost of $150 to remove the unit and$150 to reinstall it. That is the best way to get it done. Their DPF restoration service cost me approximate $600. well worth doing this expensive repair right. This is way better than the multiple thousands it would cost to take it to the dealer. Thank You DPF Alternatives. You're great to work with.
Why Choose DPF Alternatives?
Need more reasons to choose DPF Alternatives as your DPF cleaning? By opting for one company that does everything, you know you're getting consistent, superior and quality service to every part of your system. Additionally, you can expect:
1 brand, 1 name, same service, same equipment = consistency in service and quality nation-wide.
Free pick-up and delivery
Warrantied results or you don't pay
Warrantied results with 3 month, 6 month, 1 year and lifetime warranty options available.
Your exhaust system deserves the best. It deserves DPF Alternatives. Find a location today!
Contact Us
FAQ
Frequently Asked Questions
We offer a unique cleaning solution using ultrasonic technology. It restores components to OE specifications, resulting in better fuel economy and useful life from the DPF filter. We offer superior DPF cleaning services as an alternative to costly replacements.
Run
Cleaner

Longer™

Request an estimate today!