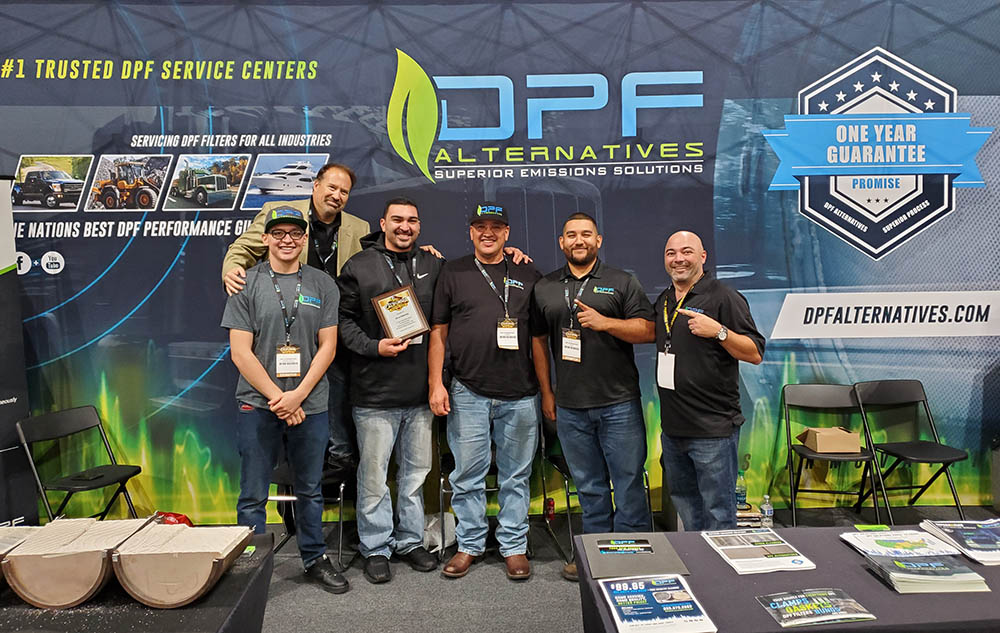 A Humble Approach to Business Ownership
DPF Franchise Opportunities
At DPF Alternatives, we take a humble approach to business ownership. We understand becoming a business owner is thrilling, but requires a lot of research and hard work. That's why we're pleased to offer a secure, proven business model.
Not only will you join one of the best franchises in the country, but DPF Alternatives offers all the training and resources you need to be successful. At DPF Alternatives, we understand we are only as successful as our franchise owners.

Ranked #82 on Franchise 500's 2020 Fastest Growing Franchise List
We are the Leading Ultrasonic DPF Cleaner
Take the worry out of forging ahead on your own by having a support team behind you. As the pioneer and leader of ultrasonically cleaning DPF filters in the U.S.A. DPF Alternatives knows what works and what doesn't. DPF Alternatives focuses on elements critical to business operations, in addition to offering innovative programs to help attract and retain customers. We have been servicing DPF Filters since 2007.
With locations coast to coast, there is no filter our team has not seen.If you have strong people skills, the ability to manage and motivate employees, and the desire to learn and follow a proven system that emphasizes value and customer satisfaction, please fill out the short form on this page, and we will contact you with details. Let us work with you to turn your dreams into reality.
---
Market Pricing Tiers:
1 to 25,000 population = $2,500.00
25,001 to 50,000 population = $5,000.00
50,001 to 75,000 population = $7,500.00
75,001 to 100,000 population = $10,000.00
100,001 to 250,000 population = $15,000.00
250,001 to 500,000 population = $25,000.00
Markets and Metro Areas greater than 500,000 must be negotiated
DPF Alternatives is an award–winning business and one of the fastest growing franchises in the nation. If you're looking to be your own boss and take part in this exciting opportunity, contact us today to learn more!
---
Already Own a Diesel Repair or Exhaust Service Center?
DPF Alternatives could be a perfect fit for you if you already own a diesel shop, exhaust shop, or radiator shop and are looking for ways to expand your business and attract more customers. You already have the pieces in place, and now you could leverage the brand strength of the industry leader. Many business owners come to us because they can't quite figure out how to take their business to the next level. DPF Alternatives can help.
---
Benefits of Joining the #1 Brand in the DPF Service Market
Brand recognition
Comprehensive training
Proven systems
Growing national fleet services
Support that has the technical background of 19 years
This information is not intended as an offer to sell or the solicitation of an offer to buy a franchise. It is for information purposes only. The offering is by prospectus only. Currently, the following states regulate the offer and sale of franchises: California, Hawaii, Illinois, Indiana, Maryland, Michigan, Minnesota, New York, North Dakota, Oregon, Rhode Island, South Dakota, Virginia, Washington and Wisconsin. If you are a resident of or want to locate a franchise in one of these states, we will not offer you a franchise unless and until we have complied with applicable pre-sale registration and disclosure requirements in your state.