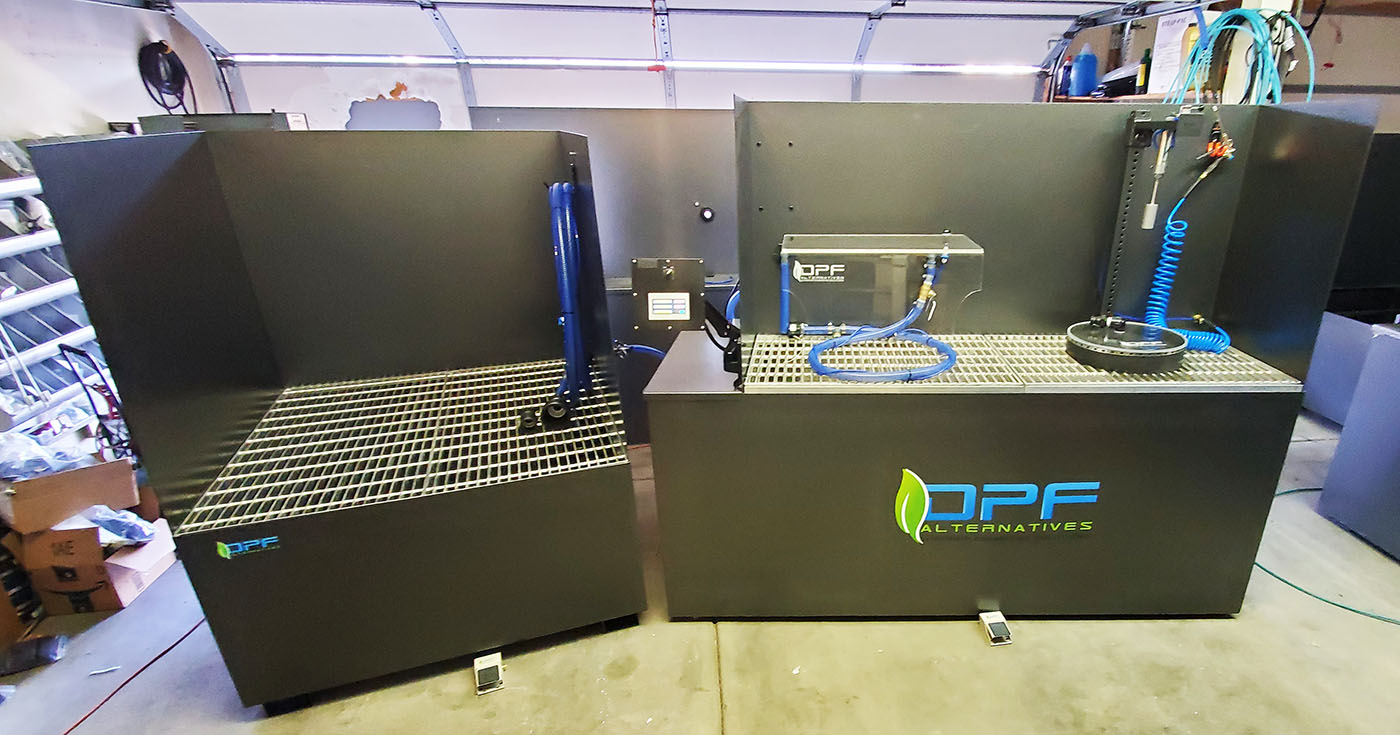 Run Cleaner Longer
Reliable DPF Cleaners
Keeping your DPF clean is critical to preserving the life of your filter. Plus, a clean filter helps provide better fuel economy. Either way, it can save you hundreds of dollars over time. Of course, in order to reap the benefits of a clean DPF, you need to first find a DPF cleaner you can trust. That's where DPF Alternatives comes in.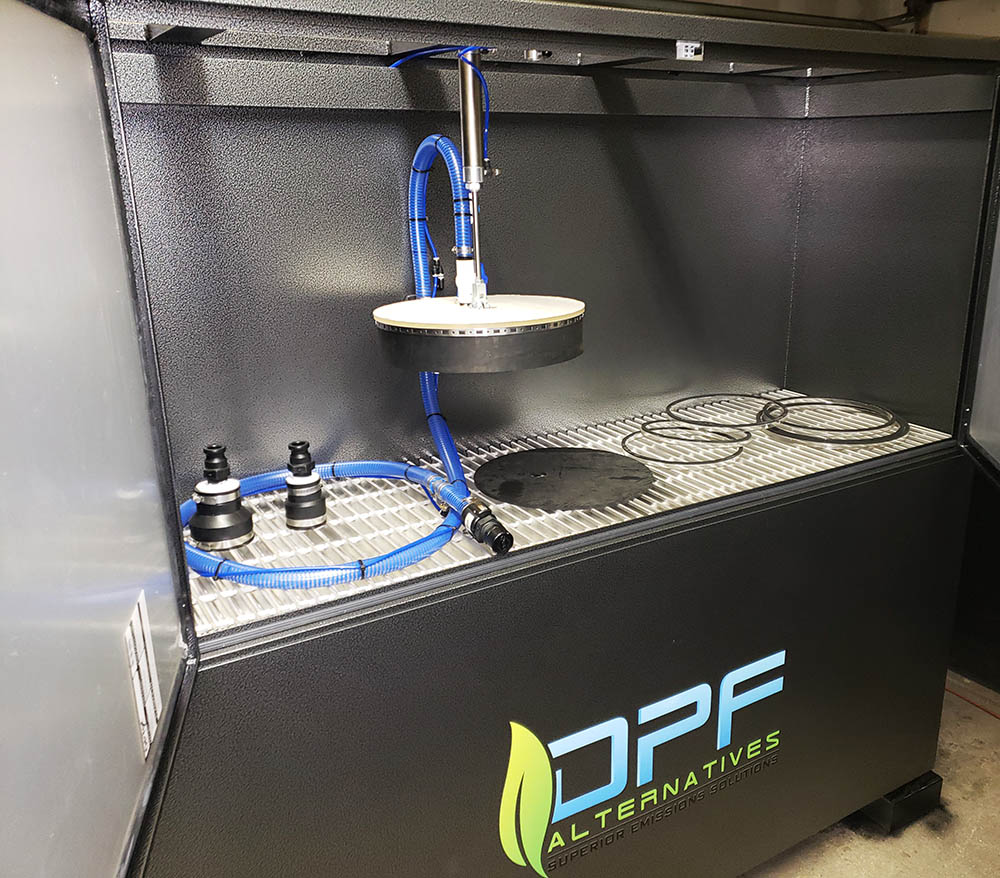 Fleet Services
When you have a fleet on the road, it's important to ensure every engine is running well — but it can be challenging to keep up with maintenance for a large fleet, and things happen. That's why we offer fast, reliable services to get your fleet back on the road as quickly as possible. We offer customizable fleet services to deliver a professional fleet management solution that helps remove some of the stress of running your business.
On top of providing preventive maintenance at all locations, we offer customizable options for billing, payments, scheduling and most importantly, staying EPA compliant. Contact us today to learn more about what we can do for your fleet, and your business.
Industries
Worried that we won't be able to service your DPF because of your industry? Don't! No DPF system is too big or too small, and we service several industries, including:
Mining DPF
Construction DPF
Passenger for light/medium and heavy-duty DPF
Transit DPF
OTR DPF
Agriculture DPF
Don't see your industry listed? Call today to find out if we can service your DPF.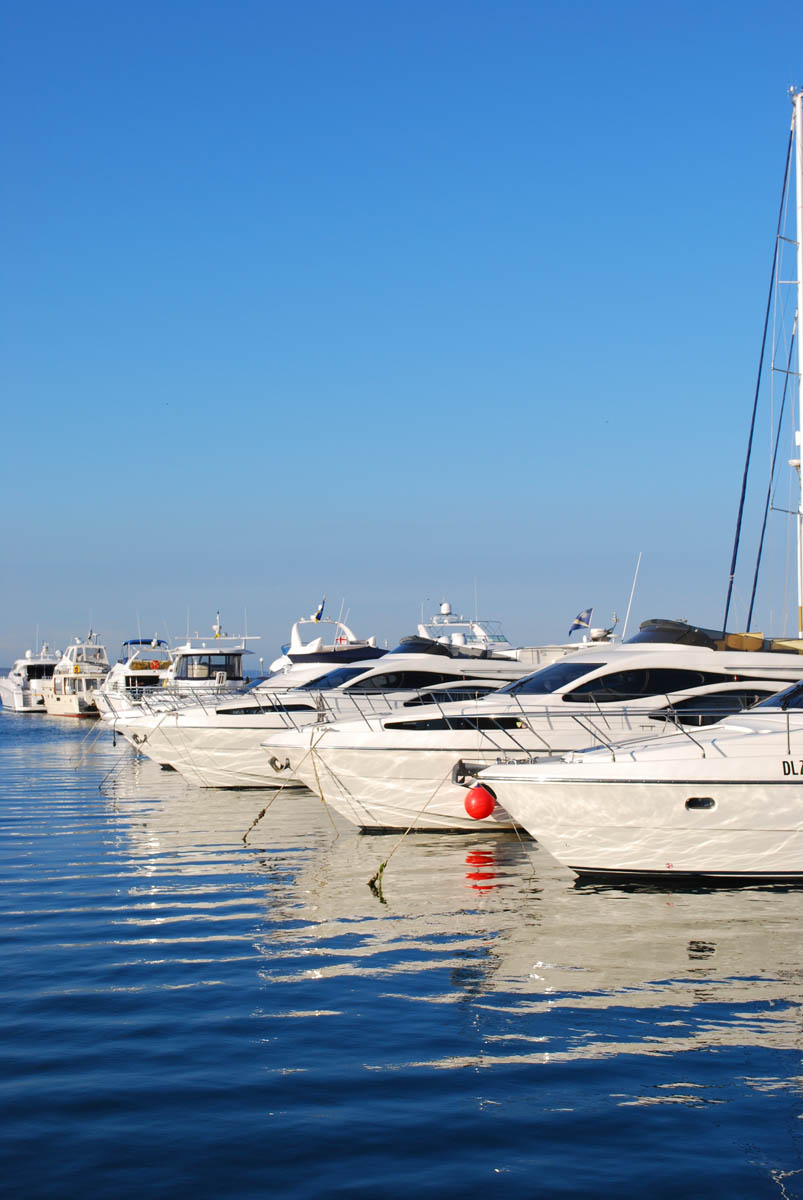 Additional Services
While we're the experts in DPF cleaning and restoration, that isn't all we do. We also offer a variety of additional services and products, including:
Max Mileage:

This product helps reduce DEF consumption, increases DPF life, improves fuel mileage, and more.

One Box:

This modern, compact aftertreatment system packs all the machinery and exhaust pipes you need into one convenient package.

DPF Recycling Program:

Your local DPF cleaner offers free drop off or pickup service for recycling your old heavy duty filters and catalysts.

Full Service DPF Shop (i.e. Full Fleet, Diagnostics):

In addition to servicing your DPF, we offer maintenance services on SCR, DOC and EGR systems.

Bung Replacement:

Though small, bungs are a mighty part of your engine, helping to keep things in place. Let us replace your old bungs with new ones to keep your sensors stable.

Remote Tuning:

Tuning a complex diesel engine can be tricky, and doing it incorrectly can end up costing you a lot of money. Let us remotely tune your engine to meet the necessary performance specifications or preferences.
We strive to be a one-stop shop for all your diesel engine needs. Get back on the road quickly when you stop by a DPF cleaner.
Vehicle Library
While most people may picture huge semi trucks when they think of diesel engines, the truth is that diesel engines can be found in a variety of vehicles on land, and even on sea! Many passenger vehicles, emergency vehicles, military vehicles, and boats of all sizes use diesel engines. Even most construction equipment is powered by a diesel engine. And where there's a diesel engine, there's a DPF.
You can go to a DPF cleaner to service your filter for the following systems:
Cummins DPF
Volvo DPF
Mac DPF
Detroit DPF
Ford DPF
Dodge DPF
Duramax DPF
Kubota DPF
John Deer DPF
Caterpillar DPF
Hino DPF
Isuzu DPF
Huss DPF
Perkins DPF
Komatsu DPF
VW DPF
BMW DPF
Mercedes DPF
JCB DPF
Hatz DPF
Doosan DPF
Skyline DPF
Dinex DPF
Durafit DPF
Maxfilter DPF
Roadwarrior DPF
If you don't see your system on this list, we'll still clean it! Call today to find out if we can clean your system and receive a quote.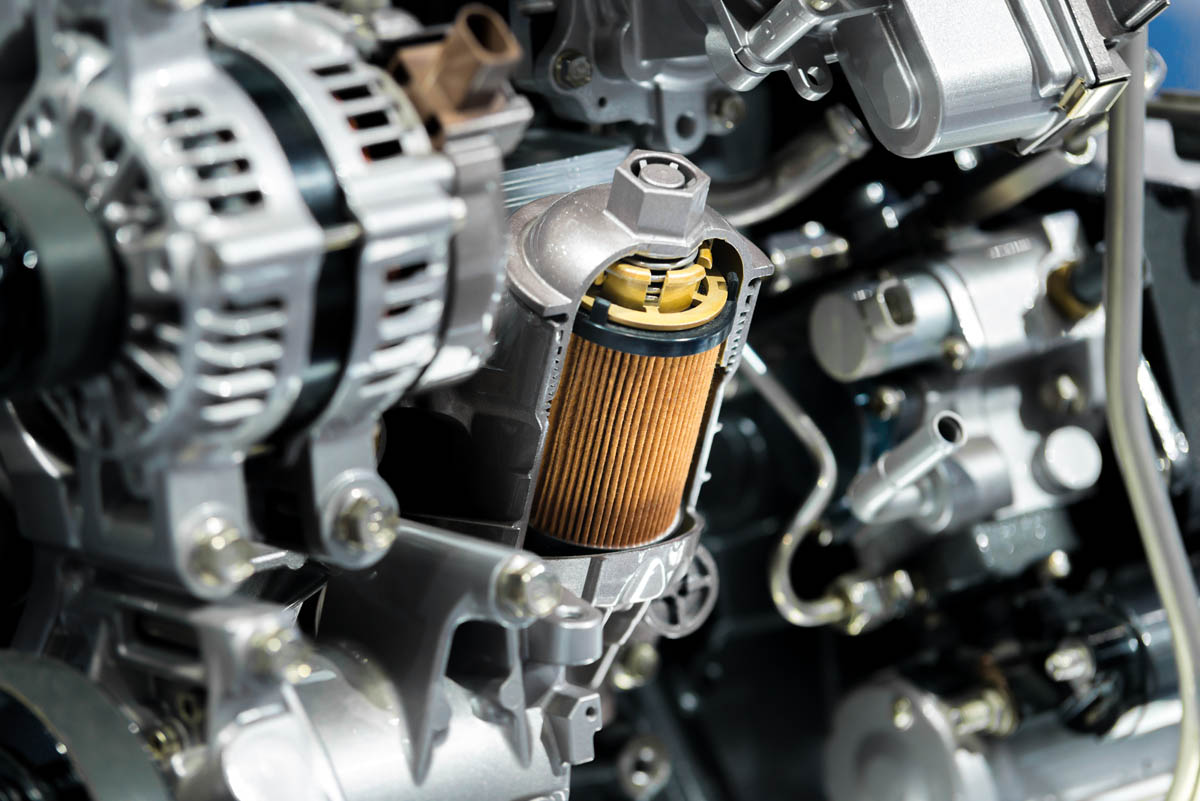 DPF Cleaning & Restoration Service Levels
Level 1: Fair
Our base air-only service provides an environmentally safe and competitively priced solution for moderately clogged filters. DPF Alternatives starts every ultrasonic cleaning with this step to remove any loose debris.
Includes: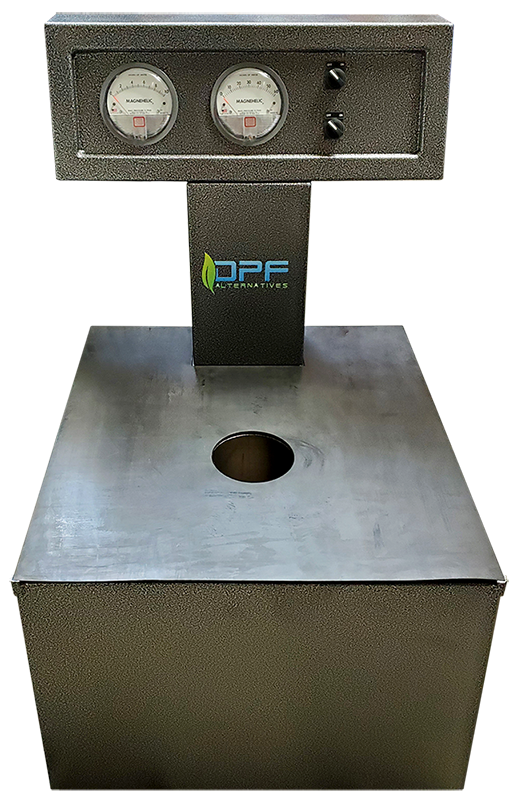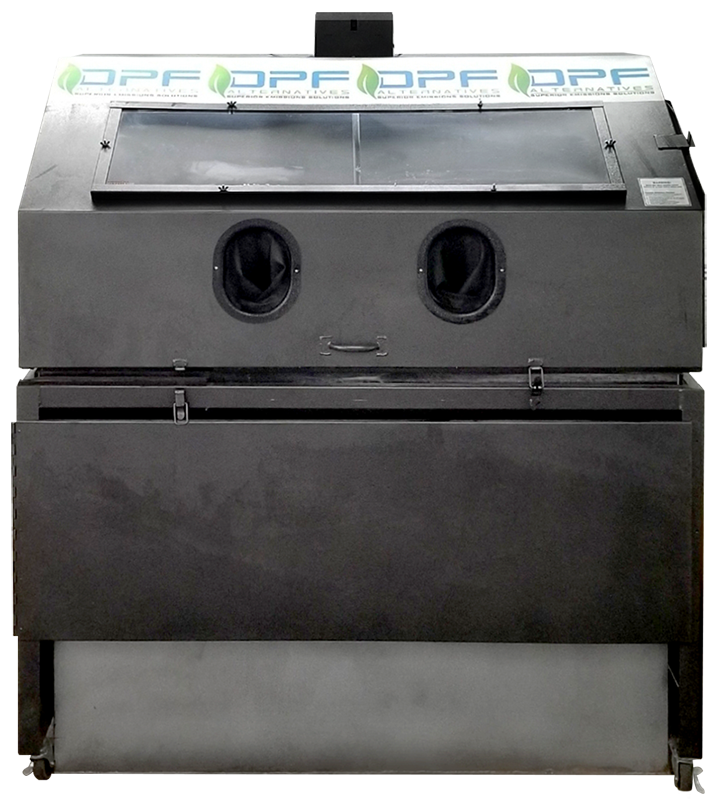 **Does not include removal or installation from vehicle**
Level 2: Good
Our level 2 Advanced-regen "Bake" service is commonly combined with the Air-Knife process in level 1. This process is an excellent option for regularly maintaining your filter.
Includes:
Air-knife
Advanced regeneration
No warranty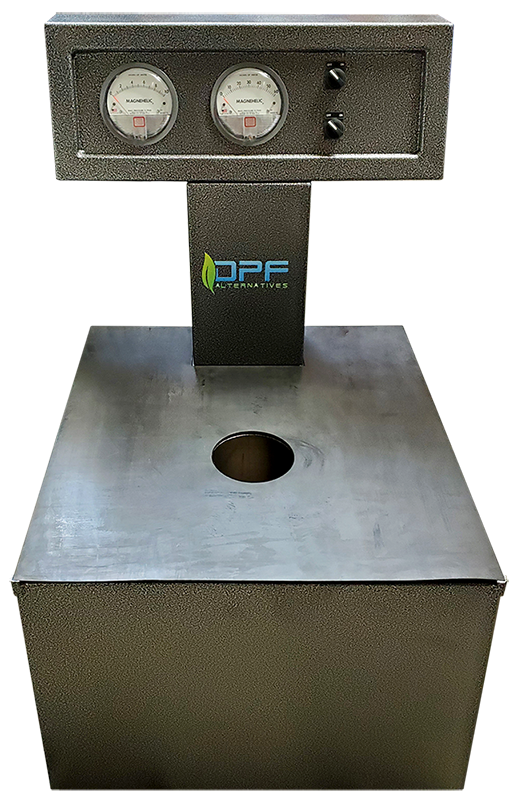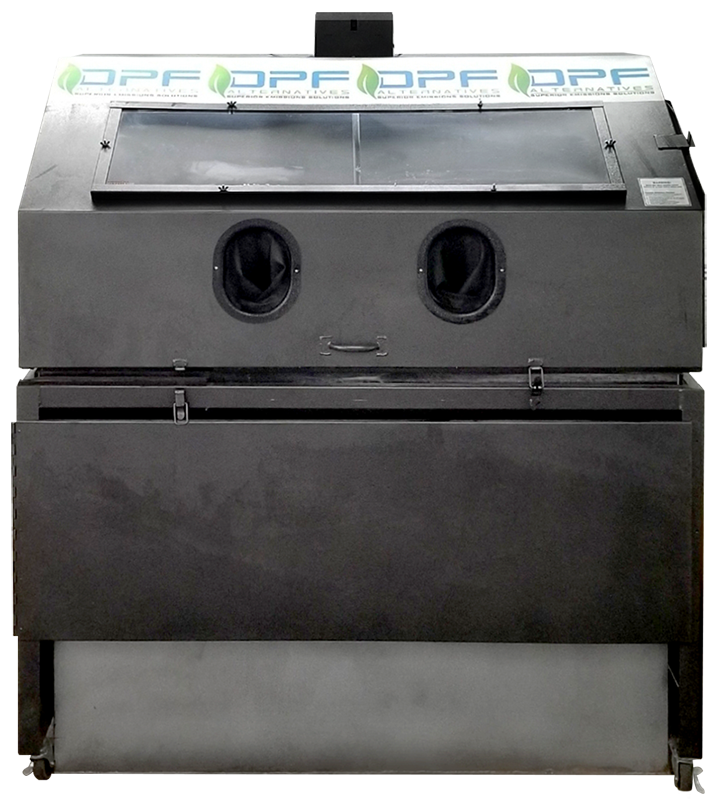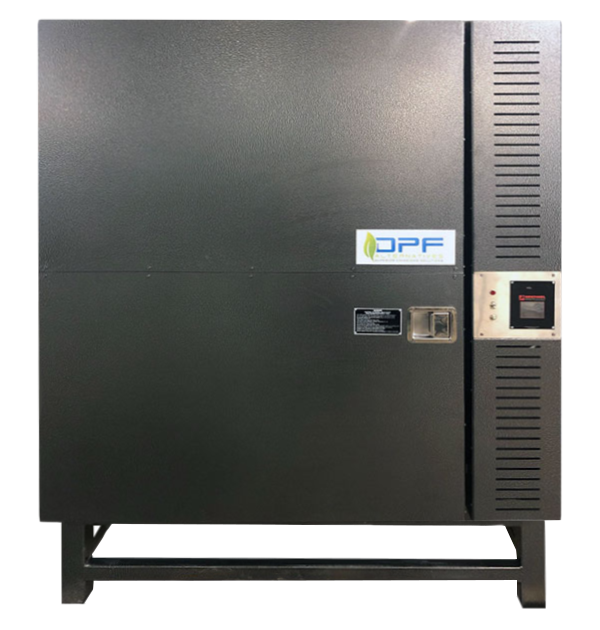 **Does not include removal or installation from vehicle**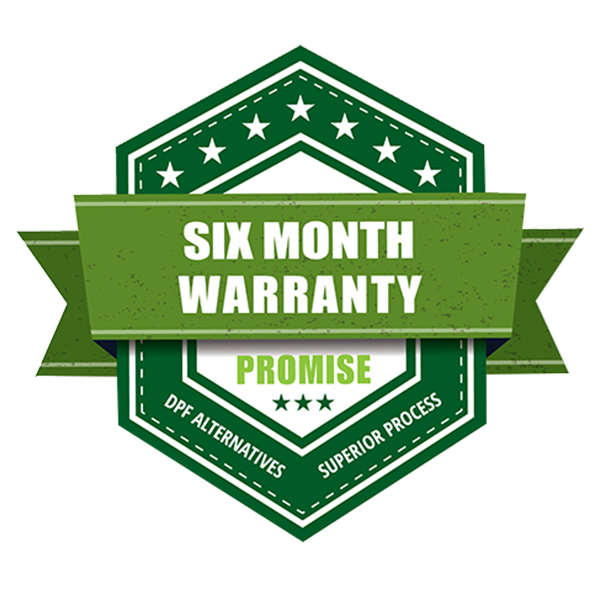 Level 3: Better
Our level 3 solution-flush service sets DPF Alternatives apart from other DPF cleaning companies. Combined with our Air-Knife service, Advanced regeneration "Bake", and our 6 month warranty, this option should be your minimum level of cleaning for any filter.
Includes:
6 month warranty
Air-knife
Advanced regeneration
Solution flush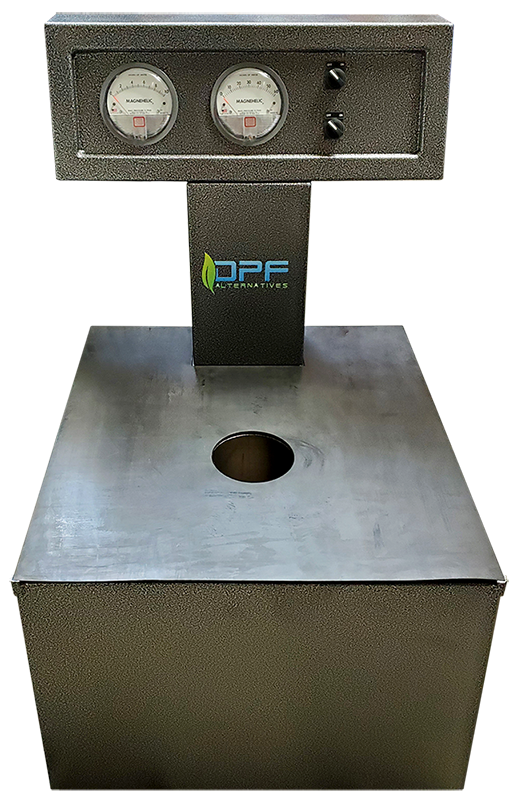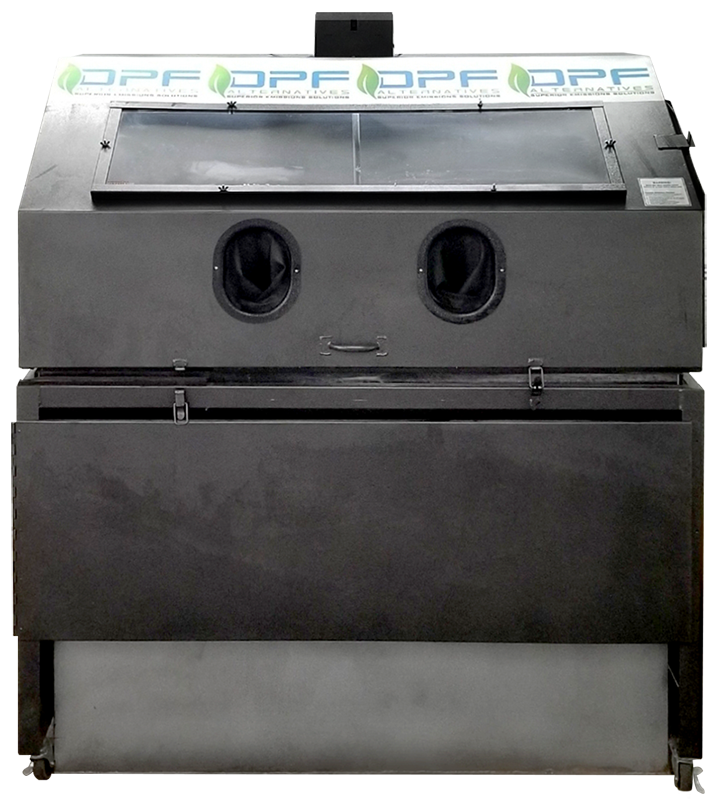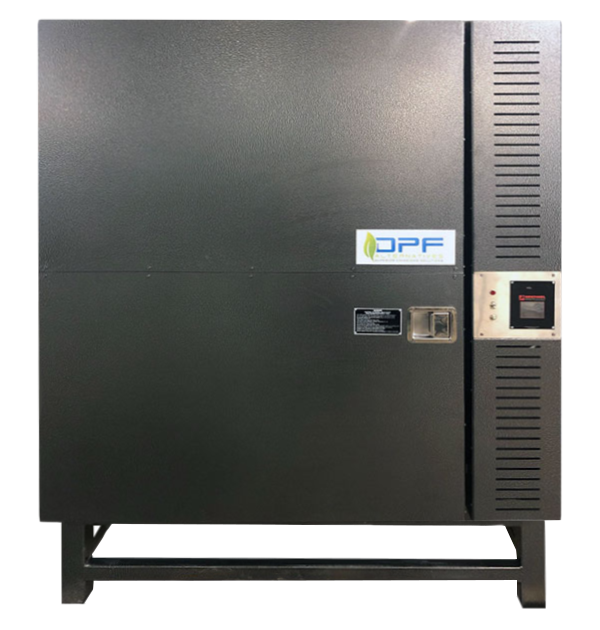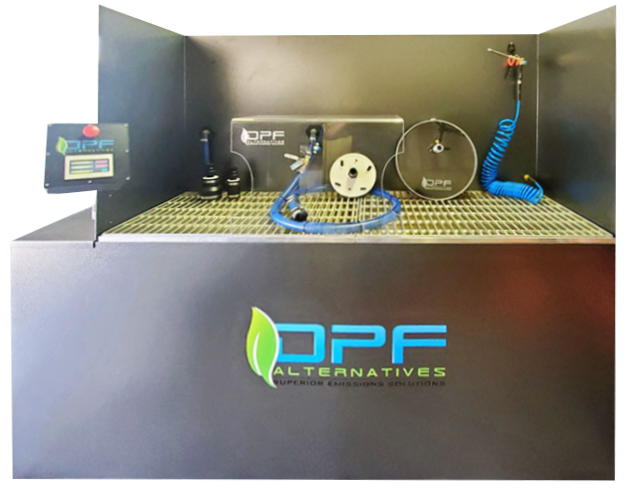 **Does not include removal or installation from vehicle**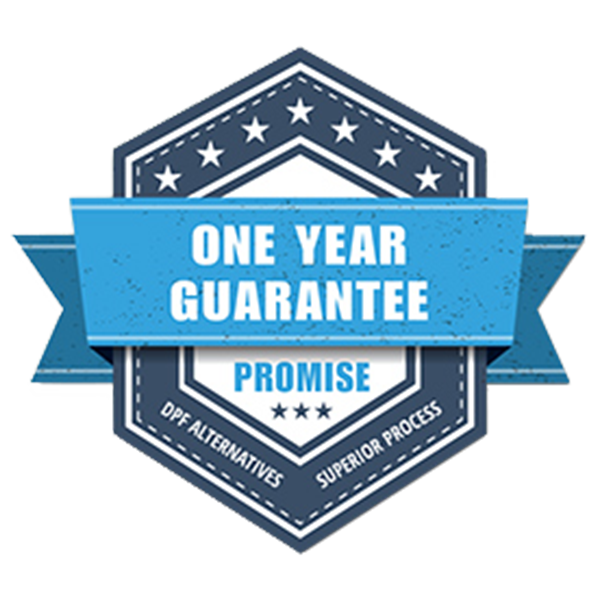 Level 4: Superior
Our ultimate, industry leading ultrasonics allow us to offer you a one year w on the useful life of your filter. After extensive process refinement and testing, we have developed an unmatched cleaning option for filters in every industry. Our ultrasonic cleaning process will bring any functioning filter back to as much as 99% of its useful life; well beyond the industry standard of only 35%.
Includes:
1 year warranty
Air-knife
Advanced regeneration
Solution flush
Ultrasonic cleaning
OTR warranty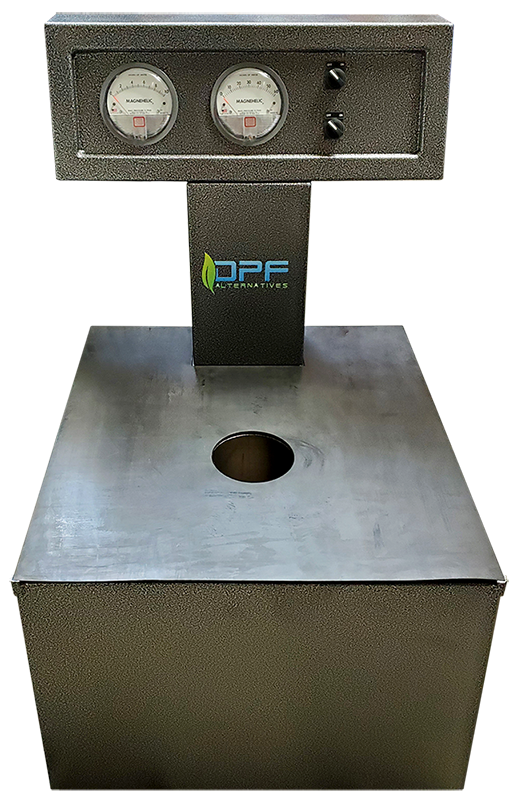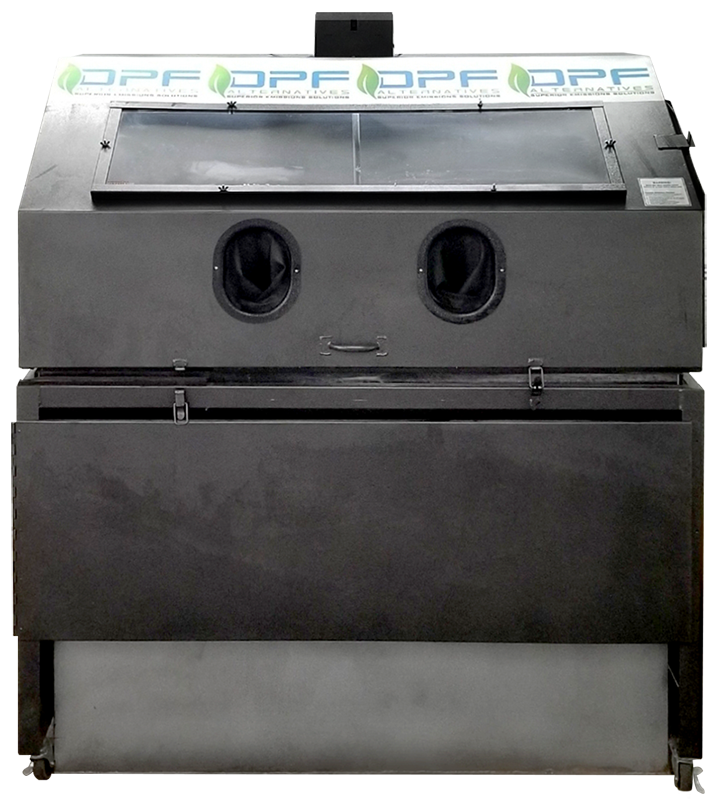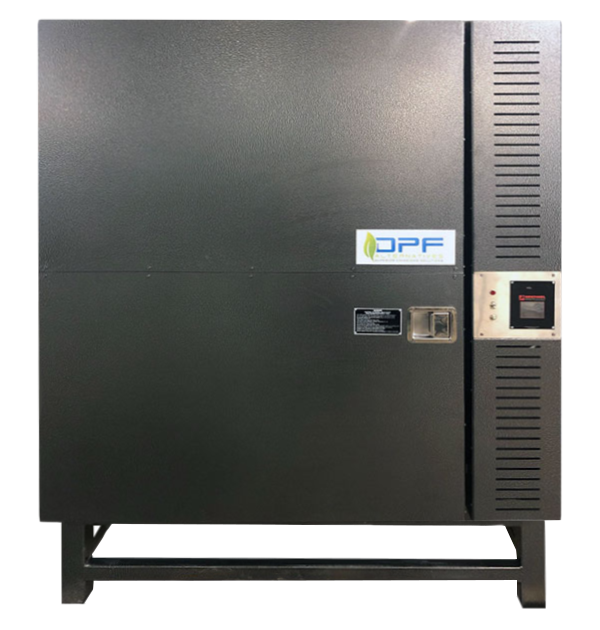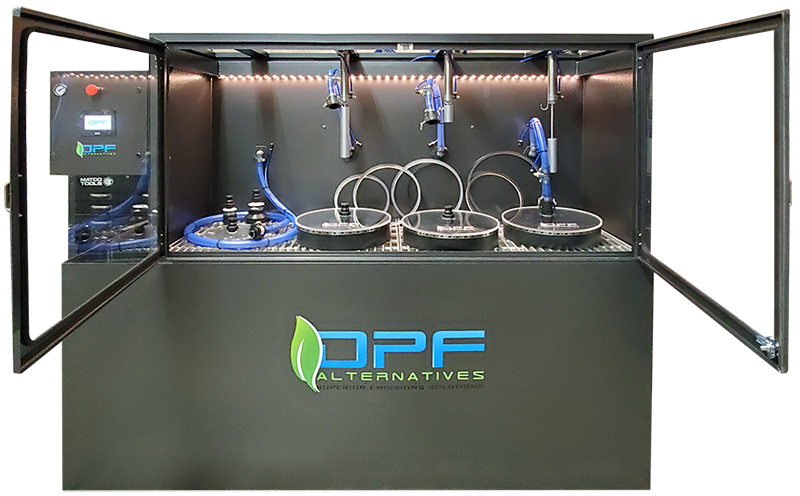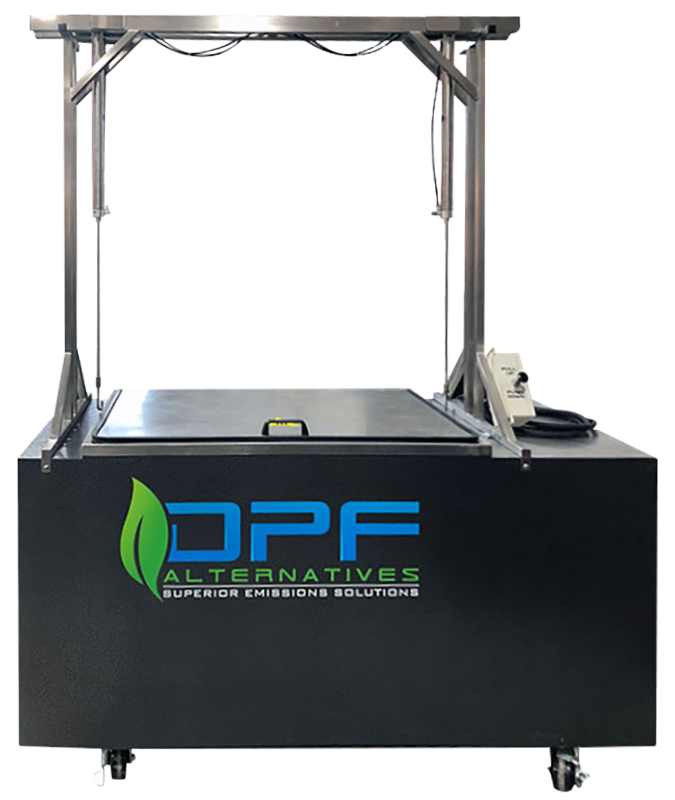 **Does not include removal or installation from vehicle**
Level 5: Superior Restoration + Max Mileage + Lifetime Warranty
+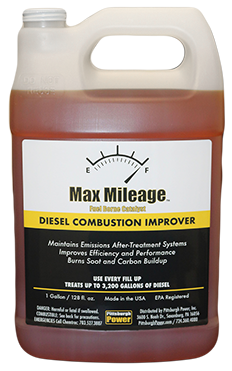 +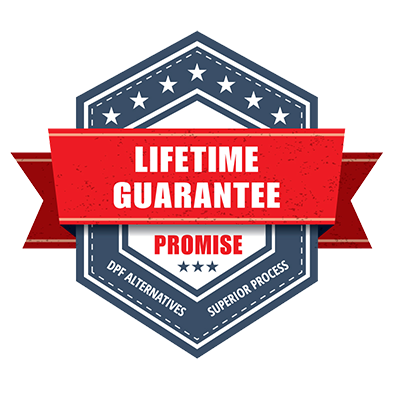 DPF Cleaning & Restoration Services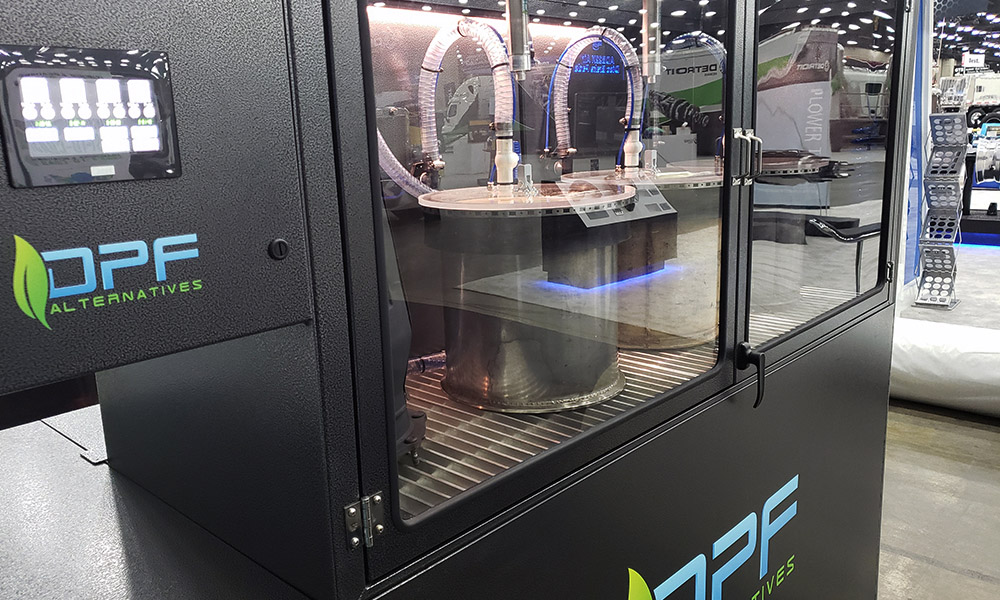 DPF Cleaner and Restoration
DPF Alternatives is the only DPF cleaner that can restore your DPF to like-new condition. Our Ultrasonic cleaning service restores the component of your filter to OE specifications, extending the life of your filter, and comes with a one-year performance guarantee.
Our proprietary cleaning method utilizes high frequency sound waves to break down built-up soot and ash with microscopic bubbles. Then, a specially formulated solution clears away the debris, preventing the soot and ash from sticking to the walls of your filter.
You won't find a service like our Ultrasonic cleaning anywhere else. Request a quote for getting your DPF cleaned today!
Run
Cleaner

Longer™

Request an estimate today!