Lifetime Performance Warranty
DPF Cleaning Warranty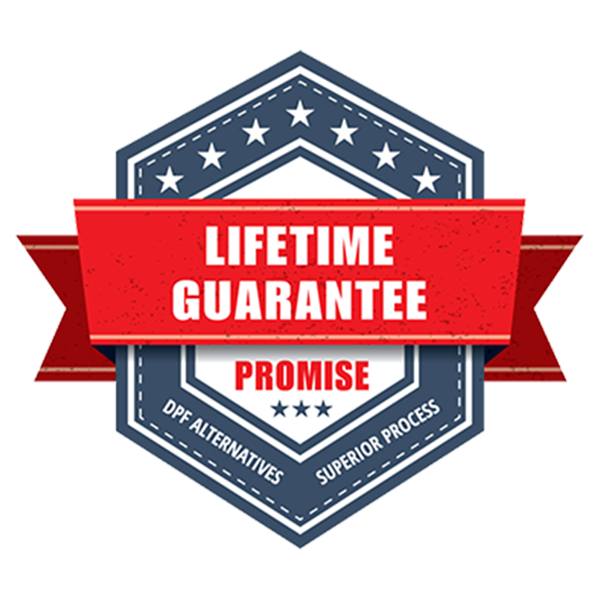 The DPF Alternatives Warranty
Our Lifetime Performance Warranty
Thanks to our processes, patented equipment and proprietary solution, DPF Alternatives has set the ultimate standard within the diesel industry and offers the only Lifetime Performance Warranty program in the nation. It begins with the complete recovery and restoration of every cell within your current DPF. We offer five different levels to ensure your DPF offers you all the performance and service cycle of a brand new filter for a fraction of the cost. We test and inspect all aspects of your filter until it's ready to get back on the road.
Once your filter is ready to perform as well as a brand new filter, you are eligible for our Lifetime Performance Warranty program, which offers you a lifetime of worry free driving. Our program participants are the only drivers and fleet owners in North America that can truly say they never have to worry about their DPF again.
To participate in our Lifetime Performance Warranty program, simply follow these steps:
Have your DPF (and DOC and SCR as well if applicable) fully restored at market price.
Purchase your first gallon of Max Mileage.
Register yourself as a DPF Alternatives loyalty customer here.
Purchase Max Mileage from any DPF Alternatives location in the U.S. or Canada and use it in every tank of fuel — one gallon treats 3,500 gallons of fuel! Whenever you purchase another gallon of Max Mileage from DPF Alternatives we'll automatically record your purchase and validate your Lifetime Warranty.
Use Max Mileage at least 80% of the time (based on miles driven) and you will never have to worry about your DPF ever again!
+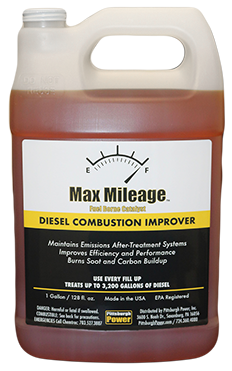 =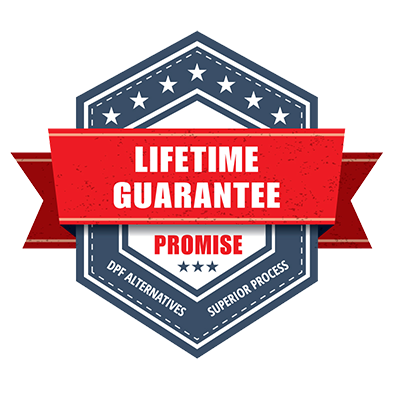 DPF Cleaning & Restoration Services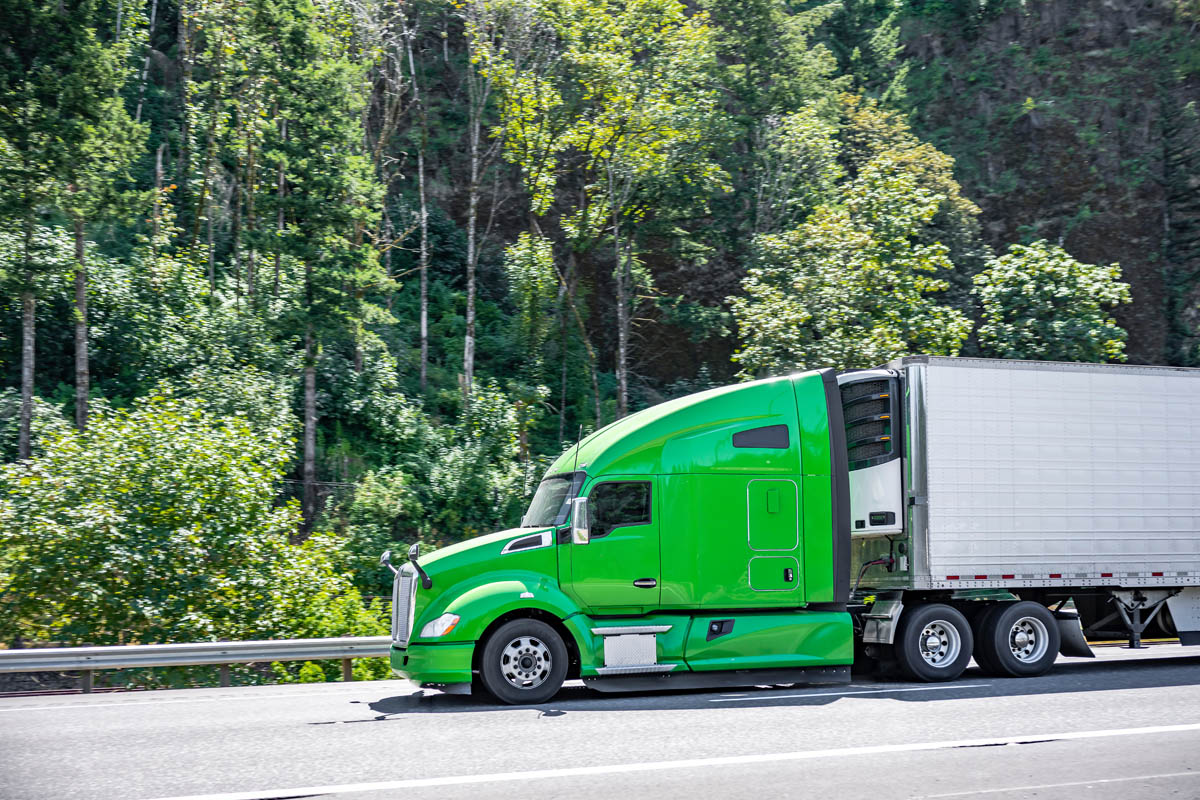 Why Choose DPF Alternatives?
Need more reasons to choose DPF Alternatives as your DPF cleaner? By opting for one company that does everything, you know you're getting consistent, superior and quality service to every part of your system. Additionally, you can expect:
1 brand, 1 name, same service, same equipment = consistency in service and quality nation-wide.
Free pick-up and delivery
Warrantied results or you don't pay
Warrantied results with 3 month, 6 month, 1 year and lifetime warranty options available.
Your exhaust system deserves the best. It deserves DPF Alternatives. Contact us today!
Contact Us
FAQ
Frequently Asked Questions
We offer a unique cleaning solution using ultrasonic technology. It restores components to OE specifications, resulting in better fuel economy and useful life from the DPF filter. We offer superior DPF cleaning services as an alternative to costly replacements.
Run
Cleaner

Longer™

Request an estimate today!